Talking of Subscription Boxes earlier this week. The YesStyle Subscription Box is another wonderful one that would make a perfect Christmas or Birthday present. A gift that keeps on giving. The YesStyle Subscription Box I received is jam packed with Korean beauty products, I couldn't wait to dig in.

YesStyle do a range of sample beauty boxes including the Korean Beauty Box, the Etude House Sample Box, the Laneige Sample Set and a few others. They start from around $20 which is around £16 depending on the exchange rate and offer international shipping. Each box contains up to 10 products including sample and full size. This could include Sheet Masks, Anti Ageing Products, Make-up and/or Bodycare.
Korean Skincare is one of the biggest influences on our product development. Many products such a Sheet Masks and BB Cream all originated from Korea. Korean Beauty Products are full of unique, natural ingredients to hydrate and nourish your skin.
The YesStyle Subscription Box contained 10 Korean Beauty Products. There were two Cheek/Lip Tints. One in a Peachy Nude colour and the other in a Plum. I always overdo it with Cheek Tints so I'm going to make sure I only use a little of there. The Cushion Tint by McQueen will be perfect for the Autumn months. There was one BB Cream in the box, a Cover and Bright Fit by Etude House. The coverage is fantastic but this may be a little light for my skin tone.
I said there were two Lip/Cheek tints but I've just found another. A 'My Lip Tint Pack' in Peach. This is such a strange colour and consistency, it comes out bright orange but only tints ever so slightly. The next products are a Brow Mascara from Etude House and a Gel Eyeliner from Beauty People. The Brow Mascara is a perfect colour for me. I've just used up my Benefit Gimme Brow so I'll be moving onto this right away.
This skincare products included in this box consist of a Sheet Mask, Collegen Eye Patches, A Lip Mask and Black Head Nose Strips. I've used Black Head Nose Strips before and they really made a difference so I'll be trying these right away. The box contains 8 strips so I'll be making Sam have a go too. The Sheet Mask 'makes dull skin look radiant and glowing' just what the doctor ordered. I've not tried Collagen Eye Patches before but I get the idea. There revitalise and improve appearance around eyes. I definitely need these after quite a few sleepless nights with Milo being ill recently. The last item is the Laneige Lip Sleeping Mask, a concept that's completely new to me. I'm assuming you leave this one overnight to nourish and improve dry lips. All I know so far is that it smells amazing.
I really can't wait to dig in and start using the products from this box. I love trying anything new so the idea of a full box full of products I've never even heard of excites me. I'm going to try the Sheet Mask, Blackhead Strips and Collagen Eye Patches first. They'll hopefully sort out my tired, dull looking skin. The boxes are such good value too, starting at just £16. You can browse and purchase the boxes and products here.
Have you seen the YesStyle Subscription box? Would you recommend any Korean beauty products?
Until next time,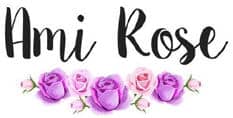 Be sure to follow me on social media to keep up to date with my latest posts!
You can find all of my social media links in the sidebar. I am @AmiRoseBlog on everything.