Last weekend Sam and I headed back to The Malvern Spa, Worcestershire. I knew there was a good reason for being forgetful. I left my camera tripod at reception on my last visit so I had a good excuse for another visit. This time I had a chance to bring Sam along to relax at The Malvern Spa with me. And we were treated to a gorgeous Afternoon Tea*.



We arrived at around 3pm after working the morning. We're always knackered on a Saturday after a 6 day working week so a relax at The Malvern Spa was accepted with open arms. We got straight into our robes and made our way to the restaurant for our Afternoon Tea. Afternoon Tea is served between 2pm-5pm at The Malvern Spa at a cost of £14.95 per person and needs to be booked in advance. It comes with a hot drink of your choice and a selection of sandwiches and cakes. I went for my usual Green Tea and Sam had a Hot Chocolate. We sipped away at these whilst waiting for our Afternoon Tea to arrive.
The presentation of the Afternoon Tea at The Malvern Spa was second to none, served on a mini picnic bench. We had Cucumber and Cream Cheese, Ham and Tomato and Salmon and Pepper Sandwiches then started on the cake. We weren't sure what all of them were but enjoyed each an every one of them. My favourites were the mini raspberry macaroons, the carrot cake and of course the Cream Tea. Sam enjoyed the Rocky Road but I was quite full by the time we got to it.
The Malvern Spa also do a 'Tea-Tox' Healthy Afternoon Tea for those of you not feeling quite as naughty as we did. This consists of a selection of low gluten savoury snacks and reduced sugar sweet treats. This is also £14.95 per person. And if you're not feeling quite up to a full Afternoon Tea there is also Cream Tea available which is what I had on my last visit. This is £5.95 per person and comes with a pot of tea/coffee, 2 scones, jam and cream.
After a 30 minute lie down it was time for pure relaxation. We had a quick swim in the hydrotherapy pool then went to try the four different saunas. The Salt Grotto, Crystal Steam Room, Herb Sauna and Kilo Sauna. We spent most of the time in the saunas as I can last longer than a few minutes in the Steam Room. The Kilo Sauna is my favourite and the first of it's kind in the UK. There's more information on the facilities and hotel in my previous post here. We then spent the remainder of our day, 3 hours in fact, chilling in the outdoor hydrotherapy pool, it's even nicer when it's raining.
Spa Days at The Malvern Spa start at just £65 including full use of the facilities, a light lunch and a luxury cream tea. Overnight Spa Breaks including a 30 minute treatment start at £95 per person.
The Malvern Spa are up for an award for The Best Spa for a Stay in the Good Spa Guide Awards. If you've been to the spa, or liking the sound of it, they would really appreciate your vote. 
Have you visited The Malvern Spa? Would you like to after reading this?
Until next time,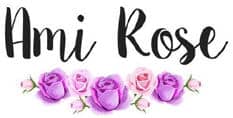 Be sure to follow me on social media to keep up to date with my latest posts!
You can find all of my social media links in the sidebar. I am @AmiRoseBlog on everything.