When I was invited to attend Valley Fest as a guest of Weleda I jumped at the chance. Valley Fest is based within the Chew Valley Lakes, Chew Magna to be exact, which is only a 30 minute drive from mine. It's nice to be able to attend an event that's a little more local to me, rather than having to spend half the day travelling. Valley Fest is a festival of "food, music and fun" – and really is in the most gorgeous location. When I saw the tents pitched up overlooking the Chew Magna Lake, it made me regret not camping. Just imagine waking up to these views. Absolutely breathtaking.



We arrived at Valley Fest at 10am and made our way to the Weleda tents to say hello to the girls. I'd already met Naomi and Sophie at the Bristol Bloggers Meet so it was nice to see some familiar faces. I also met Carol who was going to be giving me my Weleda Skin Food Facial later that day.


Before we did anything else, it was straight to Pukka for a cup of tea. They had so many on offer and they were so affordable. I know "it's only tea" but Jess and I expected them to be around £3 each considering it was a festival yet they were only £1. They were also selling their eco-cups for £10 which included free tea for the entire weekend. I tried the Supreme Matcha Green Tea and fell in love and Jess had the Mint Refresh which is now a firm favourite of hers.

There was so much going on when we looked around. Zumba at the "Lake Stage", a Circus Workshop at "The Yard", Chicken Run showing at "The Flicks" and a Baby Massage Class at Weleda. There was something for everyone. We had a wander around the various retail tents, selling everything from clothing, to incense, to handmade mosaic ornaments. But before we knew it, it was time to head back to Weleda for our Skin Food Facials.
Skin Food is Weleda's signature product – it's "a universal saviour of dry, rough skin" with "extracts of gentle viola tricolour, calendula and chamomile". Skin Food is full of High Quality, Natural Ingredients. The facial was based around this product – starting with a aromatic rosemary compress to awaken my tired looking skin and moving on to a cleanse to remove any excess make-up. This was followed by a relaxing facial massage. I completely forgot that I was in a tent in the middle of a field, I could have been anywhere. The Skin Food was then used as a mask before the facial was finished with a lavender compress.
I've been using the Weleda Skin Food since the Bristol Bloggers Meet over a year ago – yet I'd never thought of using it as a mask. Which is definitely something I'm going to try at home with my sample that was given to me after the facial. My skin felt amazing immediately afterwards and I let the oils continue working their magic for the rest of the day. But more importantly I felt well and truly relaxed. And hungry of course, so it was time to find lunch.
Jess went for a Quesadilla from The Mexican Kitchen and I had a Vegetarian Curry from the Yeo Valley Canteen. For dessert we both had Eton Mess, again from the Yeo Valley Canteen. And I couldn't resist one of their Gluten Free Brownies – divine. Again I was so impressed with the value of the food compared to other festivals. My curry was around £5 and it was a giant portion, the brownie was £1.5o and the Eton Mess £2.50. It was then time to head back to Pukka for a final cup of tea before leaving Valley Fest.
We had such a lovely day at the festival. We really didn't want to leave. The atmosphere, the views, the food – everything was perfect. Not forgetting the wonderful facial from Weleda. That made the day for us. Thank you Weleda, and Valley Fest for having us.
Have you been to Valley Fest or anything like this before? I'd love to go again.
Until next time,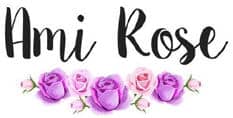 Be sure to follow me on social media to keep up to date with my latest posts!
You can find all of my social media links in the sidebar. I am @AmiRoseBlog on everything.