When you think of Majorca, or should I say Magaluf. You probably associate it with one of those "Ibiza Weekender" style programs. But there is a whole other side to Majorca. And you're going to want to see it. When Sam and I were booking our Summer Holiday  I have to admit, Majorca was one of the last places on our list but my oh my are we glad we gave it a chance. We've been wanting to go back ever since.





We stayed at the Fergus Hotel in Magaluf. Far enough away from the hustle and bustle of it all but close enough to be able to walk into town. We booked a last minute deal through Thompson (now TUI) and visited in late September. I'd say that's the perfect time to go. It's much quieter than July/August months but still a gorgeous temperature somewhere in the 20s. The Fergus Hotel offered 24 hour food and drink. We'd get in past midnight sometimes and still be able to have something to eat and drink. I'd go back in a flash. They had three restaurants and three swimming pools.
The hotel was only a few minutes walk to the Magaluf beach. But a nice quiet, more private section of it. There was a nice little restaurant on the entrance to the beach. If you want to venture further the Taxi Rank and Bus Stop are opposite the hotel. Transport is very simple in Majorca with busses at least every hour (in the day) going in to Palma and costing only a few euros for a return. We also got a taxi into Palma one day which cost around 15 euro.
Palma is the capital of Majorca and is a must see even if you only have a few days there. I would have loved to spend more time here. There's a beautiful marina and an old town to stroll around, do some shopping and get lost in. Some of the shops reminded me of Harry Potter a little bit. There's quite a few "posh" takeaways towards the marina so we got a slice of pizza and watched the boats come in whilst the sun set. There's also Palma Cathedral, Bellver Castle and the Aquarium, amongst many other things to do in Majorca.
For the child inside of you there's the Katmandu Park & Resort. We spent near enough a day here. There's so much to do, for all ages too. There's the "upside down house" itself, filled with interactive games along with a 4D Cinema, Mini Golf Course, Dark Rides and a High Ropes course. We thoroughly enjoyed ourselves. It's best to buy tickets from the little attractions/expedition booths around Majorca. We got an "all inclusive" ticket for the cost of a couple of rides. There's a booth opposite the Katmandu park.
Another day of ours was spent on a "pedalo" out at sea. Well not quite out at sea but we did pedal quite a way to a little Island just off of Magaluf Beach. The Pedalos were around 10-12 euros to hire. There were some gorgeous views from the Island and gorgeous places to explore. There's also all sorts of "water-sports" available on Magaluf Beach from Jet Skiing to Inflatable Assault Courses.
 Do you know of any other Things To Do In Majorca? Have you visited any of these places?
Until next time,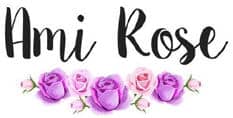 Be sure to follow me on social media to keep up to date with my latest posts!
You can find all of my social media links in the sidebar. I am @AmiRoseBlog on everything.