My bestie Jess and I have made it our goal to try as many local independent cafes as possible this year. Instead of going to the same places over and over again. This week we tried The Old Dairy Pucklechurch as a late Birthday breakfast for myself. My Birthday has seemed to go on forever this year – I celebrated last Sunday with Dad, Tuesday with Sam, Saturday with Jess and last night with my Mum, Grandma and Brother. It's sadly over now – until next year.


The Old Dairy Pucklechurch is around 25 minutes from Bristol and only 10 minutes from my house. We went for breakfast/brunch on a Saturday morning, there was plenty of parking in the small car park and a couple of tables still available in the cafe. Although they had a vast breakfast menu I'm not really a "breakfast person" so I went for the Feta, Red Onion and Tomato Omelette (pictured above) from the lunch menu, Jess had Eggs Royale from the breakfast menu. Both meals were around £6.50 and HUGE. We were both full until dinner time!


Along with these meals they also had the usual sandwiches and jacket potatoes as well as specials such as Creamy Stilton Mushrooms. Oh and let's not forget the mouth watering cakes that they had on display as soon as you walked in the door. I found it hard to resist these, especially the Rocky Road and the Raspberry Lemon Cake. Don't they sound like a dream? But I had to save myself for Birthday Cake…
The Old Dairy Pucklechurch also do Takeaway Pizza Nights, Bistro Nights, Afternoon Teas and cater for private functions. I wouldn't mind trying one of their Pizzas or an Afternoon Tea in the near future. Mum if you're reading this – let's go for cake soon…
Do you have a favourite "local" cafe? I'd love for you to give The Old Dairy Pucklechurch a try if you're local to Bristol.
Until next time,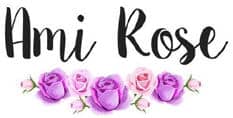 Be sure to follow me on social media to keep up to date with my latest posts!
You can find all of my social media links in the sidebar. I am @AmiRoseBlog on everything.