I was really late joining the Coconut Water "bandwagon". I'd been recommended it over and over again by trainers at the gym but I'm not a massive fan of coconut so the idea of coconut flavoured water wasn't that appealing to me. I was sent some coconut waters from Buko which encouraged me to research. And discover the vast amount of benefits of coconut water.
I first tried coconut water at the BBC Good Food Eat Well Show at Vita Coco's Stand. They had a range of different flavours including lemonade and pineapple. But I was desperately wanting to try the original flavour first. Admittedly I didn't like it the begin with but with each sip I seemed to forget about the coconut flavour and became instantly refreshed. I think it was the first drink I'd had all day after a 2 hour journey into London. And at least an hour walking round the Eat Well Show. Sam liked it straight away and he claims to "despise" coconut. We both loved the Lemonade flavour but I think my favourite from their selection was the orange as this tasted exactly like squash whilst containing all the benefits of coconut water.

Hydration before and after a workout. As I've already mentioned, I was being recommended this over and over by trainers at the gym. Unlike other sports drinks full of calories and as much as 72% of your daily sugar allowance, Coconut Water is a natural alternative. It contains electrolytes and replaces those that you lose when you sweat to regulate the amount of water in the body.
Full of vitamins and minerals. Coconut Water is full of vital vitamins and minerals such as magnesium, zinc, iron and calcium. Along with b-vitamins and vitamin c. All of this in a carton of coconut water? I was so impressed when I found out these benefits.
A refreshing drink with no added sugars. Obviously this is a very refreshing drink as personal trainers wouldn't recommend it otherwise. Coconut Water beats thirst and replenishes dehydration. I can imagine it being perfect for a hot summers day on the beach. I've been enjoying it with Stur Water Enhancers added. These are a healthy and sugar free alternative to squash and would be perfect for anyone, like me, that isn't too keen on the taste of coconut.
Aids digestion, improves circulation and aids weight loss. Coconut Water boosts your metabolism and aid digestion due to the bioactive enzymes it contains such as dehydrogenase and catalyse. All this is so interesting to me as I did Food Science as an A-Level. Just a 300ml carton of this in the morning will increase your metabolism for the day ahead.
Cleanses and clears skin. Coconut Water is full of anti-ageing ingredients and will keep your skin looking younger for longer. Due to its whitening properties Coconut Water also works great as a face mask. Or to aid the removal of acne/scarring. I've got a great Coconut Water Face Mask coming shortly in a DIY Beauty post. It can help to remove acne by soaking it into a cotton pad and dabbing it in affected areas, leaving it to work overnight.
A Natural Hangover Remedy. Coconut Water is absorbed into the body much quicker than many other liquids. Meaning you get re-hydrated faster. It will replace the electrolytes that you body would have lost through excessive dancing and in some cases vomiting.
Have you tried Coconut Water? Did you know about all of these Benefits of Coconut Water?
Until next time,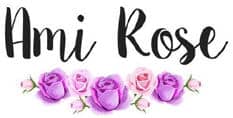 Be sure to follow me on social media to keep up to date with my latest posts!
You can find all of my social media links in the sidebar. I am @AmiRoseBlog on everything.