I've been looking forward to writing this post for a while but I keep putting it off as I know it'll probably take me all day. Although I don't want to babble too much. I love writing holiday posts like these. Where I can share my pictures and talk about my adventures. They're always lovely to read back on too. Especially last years Portugal post where Sam proposed, I read that one over and over again. Anyway, a couple of weeks ago, I visited a place that's been on my bucket list for years – Santorini. Santorini really didn't disappoint, it really is as beautiful as the photographs.
We arrived very late at night on the 3rd May and were staying at the Santa Miramare Resort. Which was a short 20 minute drive from the airport; always lovely when you arrive late at night. We were shown to a ground floor room with a terrace. As nice as the room was, I cheekily asked if there were any sea view rooms left, luckily there was. I'm in the process of writing a full hotel review so I'm not going to go into too much detail about the hotel itself. We went straight to bed as it was nearly 2am by the time we were settled.
We woke up at around 7:30am. Sam and I aren't morning people whatsoever but we managed to get up early for breakfast every single day. We were so well rested and just wanted to explore. As Santorini is only 15 miles long, we vowed to see absolutely everything, we did.


The first day was more of a wonder around and get our bearings day. We walked into the nearest town of Perrissa and bought a few bits and pieces. Then wondered the other way into Emporio and bought an Ice Cream from Terra Nera, it was gorgeous. I'm not sure where the first day went but it was soon time for dinner, we were half board so ate breakfast and dinner at the hotel and most definitely got our money's worth. Anyone else eat ridiculous amounts at buffets? Every day I was like I'll be healthy tomorrow, and every day I ended up needing a rest before going out for the evening as I was so full. Oopsie.







We rented quads for the next two days. And paid 30 euros for the two days which is a really good price compared to other places we've visited. We always like getting some sort of vehicle so we're not dependant on busses to travel round. Which was a good thing as we found there was only two busses a day anyway. We explored the South of Santorini on the first day – visited as many churches as we could, bought strawberries from a little market, saw the red beach and went right to Akrotiri Lighthouse, the Southern tip of the island. We had a wonder around Megalochiri and Athinios Port before making our way back to the hotel for dinner.






On our 7th Anniversary, and the second day of having a quad, we explored the rest of Santorini. After a quick breakfast we went straight to Ancient Thira, one of the oldest, if not the oldest city on the island. It was quite a trek to get to, 570m up a mountain. But these views were totally worth it. The Ancient City was pretty cool too. We then made our way to Oia, the Northern tip of the island, stopping in the capital of Fira on the way. And being the fifth people ever to have a Santorinian McDonald's. After Oia, we visited Amoudi Bay and walked around the cliffs but quickly made our way back to the hotel as it was dark, chilly and we were getting hangry. It took around 45 minutes to get from Oia to Perissa by quad.




The fourth day was my favourite day, we went on a boat trip to visit the smaller islands, which meant we'd seen every single part of Santorini – in four days. We visited, and walked around the active volcano that created the beauty we call Santorini. Then swam in the thermal hot pools. The thermal hot pools were an amazing, surreal experience. But my gosh was it cold swimming back to the boat afterwards. We then spent two hours in Thirassia, the second biggest island and one of the original parts of Santorini before making our way to Oia then right along the coast back to Athinios Port. I love boat trips and Sam and I always make a point on going on at least one every holiday. They give you the opportunity to visit areas you can't access by car and see the area from a different perceptive.


I'm really trying to keep this post as short as I can but there's so much to fit into it. The next day was a relax by the pool day, finally. We had an overly extended breakfast which saw me drinking nine, yep nine, cups of Green Tea. We made this a habit too. Then we spent some time by the pool and on the hotel's private beach before making our way into Perissa to find something for lunch. We only had lunch twice in the entire week as we were so full from breakfast. Both times I had a Greek Salad and Sam had a burger of some sort. We found a nice restaurant that served food on the beach so we sat there for a little while. Before heading back to the hotel for more swimming and sunbathing, and a couple of games of cards.
We were told that we couldn't visit Santorini without watching the sunset from Oia so we rented a car for the day. We were amazed that the cost of renting a car for the day was only 20 euros, including insurance. And we only put 5 euros worth of fuel in to drive from one end of the island to the other. Stopping at anything we hadn't already seen on the way, including visiting the fishing port.

We arrived in Oia for around 6:30pm so walked around the town and bought a few souvenirs and gifts before heading to the castle. This was apparently the best place to watch the sunset from, everyone had got the memo.  The sunset was beautiful but it wasn't amazing, it can't be the best sunset in the world every day though. After watching the sunset we had to drive home right away as otherwise we would have missed dinner.
The last day was another chill day, we had to be out of rooms by 11:30am, which is quite late in comparison to other hotels so we had breakfast first. I then took some photos of the room for my hotel review and took blog photos for post that you have probably seen by now. We stayed by the pool all day as we didn't want to venture too far and miss our coach transfer to the airport. We bought lunch from the hotel snack bar which was lovely, then changed into something more comfortable for the journey home.
As you can see, we filled so so much into our week away, we really did want to see everything. I know I would have regretted it if I came home and someone said 'Did you see…' and I hadn't, relaxing is overrated anyway right? If Santorini isn't on your travel bucket list, I really suggest you add it right this second. It's absolutely wonderful and I'd go back again in a heartbeat.
Have you visited Santorini? What countries are on your Travel Bucket List?
Until next time,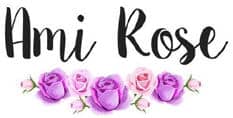 Be sure to follow me on social media to keep up to date with my latest posts!
You can find all of my social media links in the sidebar. I am @AmiRoseBlog on everything.