I first met the Dr. Botanicals team at the Blogger Halloween Party and I was drawn in right away. Their products* are 100% natural and paraben and harmful preservative free. And never tested on animals. Cruelty free skincare and makeup is hard to find, which is what I love about Dr. Botanicals. They have such a vast range of skincare products for all skin types including Serums, Oils, Moisturisers, Cleansers and much more.


They had a selection of products displayed at the Blogger Halloween Party for us to try. The members of staff were so helpful. They chose specific products for my skin type, oily, and explained in depth about each product and how it would help me. Up until recently I had combination skin. Usually oily around my t-zone with quite a few dry patches around my nose and cheeks. But now it's just ridiculously oily, and I can't think for the life of me what I've changed in my routine to make it that way.
Emma at Dr. Botanicals suggested a few products for me to try. The Protect and Balance Hydro-Cleanser, the Advanced Anti-Oxidant Superfood Facial Oil and the new Intelligent Tea Tree and Jojoba Hydro-Repairing Mask. The Intelligent Tea Tree and Jojoba Hydro-Repairing Mask is my favourite from this selection. This one is also Vegan Friendly. The Tea Tree works to deeply hydrate the skin and the Jojaba to repair and protect it. This is to be used similar to a night cream. Apply a thin layer to clean, dry skin and allow to absorb into the skin and leave overnight. The Tea Tree is so subtle but so lovely.
The Protect and Balance Hydro-Cleanser works to leave the skin feeling cleansed and invigorated. Without stripping it of essential oils and nutrients. It contains Green Tea, Grapefruit, Apple and Rosemary to tone and cleanse the skin. I've been using this as a second cleanse after removing my makeup. You can really smell the citrus from the grapefruit.
Last but by no means least, the Advanced Anti-Oxidant Superfood Facial Oil. I use this in-between cleanses. This oil works to protect the skin from UV exposure throughout the day and boost skin renewal throughout the night. It contains Blackcurrant Seed Oil and Cherry Seed Oil to moisturise, nourish and protect skin. It also contains Bisabolol, an active ingredient from Chamomile to protect and heal the skin from the effect of daily stress. Sounds perfect doesn't it?
These are top end skincare products, retailing from around £90 per product. But your skin is definitely worth the investment. You only need to use a tiny bit to get the full benefits from products so they'll last months. I've been using the Advanced Anti-Oxidant Superfood Facial Oil for just over a week and it looks untouched.
The Dr. Botanicals team have very kindly given me an Advanced Anti-Oxidant Superfood Facial Oil and a Protect and Balance Hydro-Cleanser to give to my readers. So you can reap the benefits of the fantastic duo worth £200 for yourselves. All the details of entry and terms and conditions can be found below.
You can enter this giveaway using the Rafflecopter form below. You need to make sure you're following on Bloglovin, Twitter and Instagram (these options are mandatory) then I've given you a couple of options for bonus entries also. This is a UK only giveaway but I have an international giveaway coming very soon. The winner will be announced via Twitter on 1st December. Thank you and good luck.
Have you tried any products from Dr. Botanicals? What is your top cruelty free skincare?
Until next time,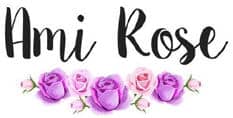 Be sure to follow me on social media to keep up to date with my latest posts!
You can find all of my social media links in the sidebar. I am @AmiRoseBlog on everything.