Summer is upon us, although these April snow showers aren't making that believable. I'm useless at summer fitness but I always try and get myself in shape so I feel a little more comfortable on the beach. I don't like to use the words 'beach ready or beach body' because every body is a beach body but I do feel a little more comfortable in myself when I focus on my body, health and fitness a little. Maxinutrition have many things for this, for weight loss, toning, bulking, pretty much anything you can think of.
My favourite from their vast selection is their Sculptress Weight Loss Shakes, consisting of bars and shakes. These not only taste delicious but help you lose weight too. The Sculptress Shakes come in 3 flavours, Banana, Chocolate and Strawberry; Strawberry is always my favourite flavour when it comes to protein/fitness shakes. These are filled with over 20 essential vitamins and minerals helping to support muscle toning, muscle recovery and aid weight loss. The 'diet bars' are high in protein so fab for a post gym snack as well as a meal replacement product.
I'd say I'm at the weight that I want to be right now so I don't want to lose any more, it's all tone tone tone now. I was only saying the other day, you can lose all the weight in the world but it's the toning that counts, that's what makes all the difference to how I feel about my body. Protein Shakes are great for helping you tone, the best protein shakes are the Maxinutrition Promax, or Progain, depending on what you're wanting to do. Promax are the best for me right now and come in 3 flavours, Banana, Chocolate and Strawberry, again, Strawberry being my favourite. Each 330ml bottle contains a massive 30g of protein, perfect for restoring muscle after a workout session.
As you can see Maxinutrition have something for everyone, whether it be for weight loss, gaining muscle or toning. They also have guides on all aspects of fitness such as this one on How To Build Muscle. Their website is full of Nutrition Advice, Meal Planning Tips, Recipe Ideas and much more, as well as making it easy to shop their website by listing products under specific Sports or Goals. I'd really recommended taking a look at Maxinutrition if you haven't already.
Have you tried any Maxinutrition products? Which ones would you recommend?
Until next time,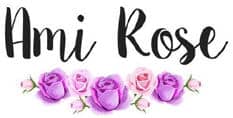 Be sure to follow me on social media to keep up to date with my latest posts!
You can find all of my social media links in the sidebar. I am @AmiRoseBlog on everything.
*in collaboration with Maxinutrition