This month's Look Fantastic Beauty Box is celebrating natural beauty with #LFHELLOBEAUTIFUL*. The May 2016 box is packed full of goodies including REN, IOMA, Revlon and VICHY to help achieve a natural, glowing complexion. The Look Fantastic Beauty Box starts at just £11.25 a month, with the contents worth well over £50. This month they've even included the June edition of ELLE Magazine, worth £4.10 alone.




The Look Fantastic Beauty Box is a great way to try new products and discover new brands. It also comes with a magazine telling you about each product and the best ways to use them. I'm pleased to say that I haven't tried any of the products in the May 2016 box and a couple of the brands are new to me too so I'm really looking forward to giving them a go, especially the VICHY LIFTACTIV as my skin is very dry from my trip to Santorini. The May 2016 box includes;
REN Wake Wonderful Night Time Facial – An overnight treatment to brighten and refine skin tone. This contains Cranberry Seed Oil to reduce UV damage, Arctic Blackcurrant Seed Oil to repair cells and tissue and Alpha Hydroxy Acids to reduce pigmentation. It works in three phases, exfoliation, revitalisation and hydration.
IOMA Optimum Moisture Cream – This strengthens the skins natural barrier against environmental aggressors such as sun damage and helps the skin hold onto moisture and improve areas of dryness, perfect for me after spending 7 days in the sun.
Uniq One Coconut Hair Treatment – This repairs dry, damaged hair, again perfect for me. This treatment has 10 benefits that give you healthy, shiny and protected hair. This gives heat protection, protects coloured hair, prevents split ends and adds volume. It smells amazing too!
Wet Brush – This comes in various colours, orange, purple, green or pink. I love the orange colour that was in my box. This has strong but flexible bristles to help glide through hair without snagging which helps to prevent split ends. The Wet Brush made me realise how useless and damaging my current hair brush was so I've since thrown this one away and started using my Wet Brush daily.
VICHY LIFTACTIV – This was the product I was most excited for as it's aimed at people with dry or very dry skin. I usually have awkward combination skin but since my holiday it's become quite dry. This is formulated to firm and tone the skin, brighten complexion and deliver hydration.
Decléor Intense Nutrition –  Similar to the REN Wake Wonderful, this also contains Cranberry Plant Oils along with Argan and Avocado to nourish and protect the skin. This should be applied to a cleansed face each morning, I've been using this for a few days and you really don't need to use much.
Eve Lom Cleanser – This is a little trail sachet along with a muslin cloth. This can be used to remove make-up, even waterproof mascara while exfoliating and toning the skin. I'm going to give it a go this evening and I'll let you know what I think on Twitter (@AmiRoseBlog).
You can order a Look Fantastic Beauty Box here. This month you could be one of 50 lucky people to win a £110 Illamasqua Bundle. 
Do you get the Look Fantastic Beauty Box? What did you think of this month's?
Until next time,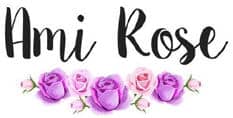 Be sure to follow me on social media to keep up to date with my latest posts!
You can find all of my social media links in the sidebar. I am @AmiRoseBlog on everything.