I was scrolling through the photos on my phone and realised it's been quite a while (nearly 10 months) since I've written a life update on my French Bulldog Milo. He's still as cute as ever. I'm always posting photos of him on Twitter (@AmiRoseBlog) and Snapchat (amirose5) but I forget to post update photos on my blog. So here we go, here's 8 photos of the cutest French Bulldog you've ever seen, seriously…

This was at the Bristol Balloon Fiesta last year and actually won Milo £50 to spend at Jollyes Pet Stores. This photo got the most likes on Facebook, I've mainly got the French Bulldog forums to thank for that one. He'd fallen asleep in Sam's arms and everyone surrounding us were taking photos of him. We actually got quite embarrassed at one point.

I can't believe that anyone would ever say that French Bulldogs are a dangerous breed (trust me, I've heard it a lot). Milo is besotted with my godson and won't leave his side when he comes to visit. This is on the sofa in our reception area at work when they both decided to have a nap. I love how good Milo is with children.

Yep, told you he was cute didn't I. Sam and I literally cannot say no to this face. This was outside on the bench at work, Milo climbs to the top and sits and watches the cars going to the workshops behind ours. So many people stop to say hello, he's well known in our local area.

He is a daft puppy. This was Christmas 2015. Milo decided that he was going to destroy one of his teddies *secretly*. She'll never know he thought. Hmmm.

I was testing out new camera lighting for this one. And what better to test it on than this cutie. I'm not sure he was too keen on it though. This was January when we had that cold spell so Milo was wearing a thick jacket. I know, I know, dogs aren't supposed to wear clothes. But anyone with a French Bulldog will know, they do feel the cold.

Milo and Mummy. Anyone else refer to themselves as Mummy and Daddy to their dogs? Just me, damn. Milo and I go for a walk every lunchtime for around 30 minutes. I try to pick a different route each day but this is my favourite, Milo likes to see the sheep too, honestly, he told me himself…

Can anyone else see anything other than Milo's goolies in this photo? I've just pointed it out to you now haven't I, so that's definitely all you can see. I posted this photo on the French Bulldog Forum but other than the occasional 'aww he's cute' comment, the other 100 or so mentioned something about his goolies, in many different words.

Another of Mummy and Milo out in the country, this was on Mother's Day when we went on a walk around a local lake. This was when the photo was taken that I use for my main profile photo too so you probably recognise it.
I've kept a few of the more recent photos for another post and I'm going to try and remind myself to do Milo updates every few months. Call me a crazy dog lady but I can't stop taking photos of Milo and these posts always seem to go down well so there's no denying you love them too.
I'd love for you to share your favourite photos of your dogs with me on Twitter (@AmiRoseBlog)
Until next time,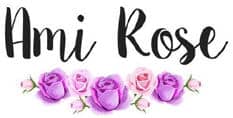 Be sure to follow me on social media to keep up to date with my latest posts!
You can find all of my social media links in the sidebar. I am @AmiRoseBlog on everything.