I'm writing this as we're forecast A LOT of snow towards the end of the week. It doesn't feel right to be writing about Spring Party Dresses. But then I do like to be organised I suppose. I've got quite a few events throughout the Spring/Summer so was scrolling through various website for the perfect dresses. There's so many gorgeous dresses in stores at the moment, I just had to share my favourites with you. Even if it is -11°c…

Can you see a theme? I'm loving anything pastel, floral or lace for Spring, or a combination of all three. These are all from High Street Stores, Coast, Next, New Look and Oasis.
The 1st and 4th dresses are from Next. I've already got a very similar dress to the 1st Coral one but it's knee length, I really love the full length fishtail style of this one. As for the 4th dress, I'm not sure whether yellow is a colour that would suit me but I'm definitely going to try it and see. I could be pleasantly surprised. It always tends to be the things I'm unsure of that end up being my favourites.
Coast have some gorgeous dresses at the moment. The 2nd, 3rd and 6th are from Coast and they're all such perfect Spring Party Dresses, they'd suit any occasion – whether that's a guest at a wedding or a Spring garden party. The 2nd is my favourite dress from the entire selection. The pastel blue is perfect for the Spring and the lace top is absolutely beautiful.
The 5th and 8th dresses are from Oasis. I wouldn't usually consider a Black dress for Spring but this one jumped out at me. The bright, floral pattern makes it perfect for Spring. I fell in love with the 5th dress, this one would be ideal for a Spring/Summer BBQ.
New Look is my go-to for affordable Spring Dresses, especially as I have a store within walking distance from my house – perfect for a little bit of last minute shopping. The 7th dress is from New Look although it may be more of a Summer dress.
Have you bought any Spring Party Dresses yet? Which is your favourite out of this selection?
Until next time,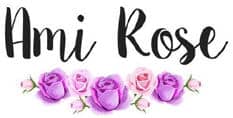 Be sure to follow me on social media to keep up to date with my latest posts!
You can find all of my social media links in the sidebar. I am @AmiRoseBlog on everything.