As you've probably heard me mention over and over again, I've been suffering with really bad skin recently. I have acne prone, problem skin but I can never remember it being as bad as it has over the last couple of months. Since just before Christmas I had a ridiculous amount of breakouts, mainly on my chin, forehead and the tops of my cheeks. I put it down to my diet and tried to cut things out but not a lot has seemed to work. When Superdrug got in touch to ask if I wanted to try out the Nip and Fab Teen Skin Fix I jumped at the chance. Anything to help my skin.

I love Nip and Fab anyway but I was yet to try the Teen Skin Fix range. The Nip and Fab Teen Skin Fix range is a 3 step skincare regime – Cleanse, Hydrate and Zap. A purifying range filled with Wasabi Extract, Salicylic Acid and Witch Hazel to inhibit the growth of bacteria, cleanse pores and relieve skin discomfort – just what I needed.
The Cleanse step is done with the Nip and Fab Teen Skin Fix Breakout Rescue Pads. And these have been a saviour for me. These should be used after your second cleanse, once make-up is removed and skin is completely clear. Although as I've been trying to improve my skin I've been avoiding make-up as much as possible and carrying these in my handbag with me to apply throughout the day. They're ideal to have with me and really relieve my skin on-the-do. I definitly feel they're doing it some good.
The next step – Hydrate – uses the Nip and Fab Teen Skin Fix Zero Shine Moisturiser. This should be applied 2-3 times weekly depending on skin sensitivity. I've been using this on an evening a few times a week.
Zap is the last step – using the Nip and Fab Teen Skin Fix Spot Zap. This helps reduce the appearance of blemishes and like the Moisturiser should be used 2-3 times weekly. I've never been fond of the roller ball spot zappers as I can't get my head around the idea of rolling directly onto the spot. Instead I've been rolling this onto my finger and dabbing each spot. I feel this helps to combat the spread of further bacteria.
All three of these products have been wonderful additions to my skincare routine. Which I will be writing about in full – with before and after photos – over the next couple of weeks. Since using these I haven't had any new breakouts and only have a few stubborn active breakouts remaining. The Moisturiser has been my favourite out of this selection, the definitly notice a difference when I use this on an evening. My morning Moisturiser is Nip and Fab too – the Glycolic SPF30 Moisuriser – which is a favourite range of mine from Nip and Fab.
There's currently 1/3 off Nip and Fab Teen Skin Fix range meaning it starts at just £5.29 and can be bought from Superdrug stores or online. The Spot Zapper is £5.29 and the Cleansing Pads and Moisturiser are £6.65 each. If you just buy one product from this range I'd go for the Moisturiser. This will last you forever too, I've been using my Glycolic Moisturiser since last Summer and there's still plenty left.
Have you tried the Nip and Fab Teen Skin Fix range? Do you have a favourite Nip and Fab product?
Until next time,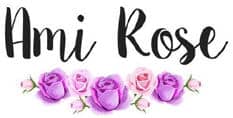 Be sure to follow me on social media to keep up to date with my latest posts!
You can find all of my social media links in the sidebar. I am @AmiRoseBlog on everything.