The countdown has begun for the Soul Circus Yoga and Wellness Festival. Soul Circus is an entire jam packed weekend of relaxation, workshops, classes and new experiences, a perfect weekend for all. Whether you're brand new to yoga (I'm a bit of a novice myself) or a experienced practitioner it's almost guaranteed that with the 20+ classes a day over the weekend, you'll find something at Soul Circus that you haven't tried before, or something to challenge yourself with.

From Hot Yoga Tents, to Aerial Yoga, to a Yoga Rave, Soul Circus has it all. Set in the gorgeous Gloucestershire Cotswolds to give you that much needed time away from the hustle and bustle of the city. Time to take in your surroundings and watch the sunset, total and utter relaxation. Good food, good company, and fantastic fun.
Soul Circus are working with some of the best food professionals in the area to create the ultimate dining experience. Some highlights of the food for the weekend are Jay's Cafe, TandooriQ and  Ice Green. Jay, from The Core Cheltenham will be producing everything from hearty breakfasts to smoothies with minimal ingredients of natural fruits, vegetables, nuts and seeds. TandooriQ are offering authentic flavours produced in their very own clay ovens. Ice Green will be serving dairy free ice cream from their gorgeous revamped vintage caravan.
Of course all this fantastic food will be washed down with a glass of gin from the Little Gin Company. A cider from the Cotswold Cider Co. Or a mixture of teas from many unique vendors.
And if you thought jam packed days of yoga, relaxation and some damn good food was enough. This is all accompanied by live music and performances throughout the entire weekend. Headlined by The Inexplicables and supported by bands from the Fat Hat Collective including Mr Tea and the Minions, Mama Nice, Lounge Cat Ideals, Cazal and many more.
Soul Circus is set in Elmore, Gloucester from the 19th-21st August. Both weekend and day tickets are available but you'll have to be quick, they're selling out fast! Tickets include access to all classes, workshops and live performances including the DJ after parties. Access to all food, drink and boutique traders and a pitch for your tent if you chose to camp at Soul Circus.
Will you be attending the Soul Circus Yoga Festival this year?
See you there,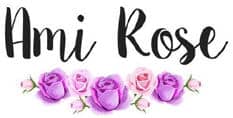 Be sure to follow me on social media to keep up to date with my latest posts!
You can find all of my social media links in the sidebar. I am @AmiRoseBlog on everything.