I've been waiting so so long to share SensatioNail Pink Daisy with you. I was given this one in December but I wanted to wait until Spring to feature it in a Manicure Monday post. I'm not sure you could get away with a bright pink in the Winter. The name Pink Daisy reminds me of everything I love about Spring, flowers, sun, a bit of warmth (hopefully…). I've written a full post featuring the Starter Kit so I just wanted to share the gorgeous SensatioNail Pink Daisy colour with you today.


I was kindly given SensatioNail Pink Daisy*, along with a couple of other colours at Clothes Show in December and I've been eager to feature them ever since; I've also got an absolutely gorgeous summer colour to feature next too. I would say Pink suits almost everyone and this is a really nice shade, it's not too bright and over the top but it's not too subtle either.
The SensatioNail kit is so easy to use, a nail look takes around 15 minutes, it's dry immediately and lasts two weeks (or more). What more could you ask for? I used two coats of Pink Daisy, as suggested, and the result was this gorgeous pink. I was thinking of adding some glitter too but I may leave them like this for a few days then add to them for next week's Manicure Monday. With SensatioNail you're able to add glitter top coats over the top of the nail colour before finishing the look off with the Gel Base and Top Coat.
The gorgeous rings I'm wearing this week are from Pandora and Jewellery Box, I can't get enough of Jewellery Box jewellery at the moment, everything is so beautiful. The bracelet is the Fine Infinity Loop Belcher Chain Bracelet, also from Jewellery Box.
Have you tried SensatioNail before? Do you have any favourite colours?
Until next time,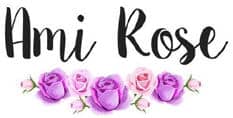 Be sure to follow me on social media to keep up to date with my latest posts!
You can find all of my social media links in the sidebar. I am @AmiRoseBlog on everything.