What is Easter without making some sort of Easter/Chocolate related treat? I've given up refined sugar for lent so I couldn't even try these *boohoo* but I thought I'd make Easter Nests as an Easter themed treat for this week's baking post. I'm thinking of baking again on Saturday, all ready for my family to come over on Easter Sunday, and I can eat them too! I may even do a bonus recipe post for you on Sunday, if I find the time to bake and write.
Easter Nests are something that I always used to make with my Mother towards Easter, or on Easter Sunday itself. You can also make these using other cereal such as Cornflakes or Rice Krispies but I like the "nest" finish Shredded Wheat gives. They're so very simple and can be done with just a microwave, in less than 10 minutes. Perfect if you've got family coming over for Easter.


Easter Nests Ingredients:
Makes 12 Cupcakes
 200g bar milk chocolate (I used Cadbury Dairy Milk)
2 bags Cadbury Mini Eggs
85g Shredded Wheat
12 cupcake cases
Method:
Preparation – 10 minutes | Cooling – 30 minutes
1. Break your chocolate into chunks and melt either in a bowl over a pan of almost boiling water or place chocolate in a microwavable bowl and microwave for 30 seconds – 1 minute. Then stir until completely melted.
2. Break/crumble the Shredded Wheat into a separate bowl and pour the melted chocolate over the Shredded Wheat and mix until well combined and all the Shredded Wheat is covered with the chocolate.
3. Divide the mixture between the 12 cupcake cakes and top each with 2-3 Mini Eggs.
4. Leave in the fridge to cool and harden for around 30 minutes.
Enjoy…
Have you made Easter Nests this year? I'd love to see your photos on Twitter (@AmiRoseBlog) if you do.
Until next time,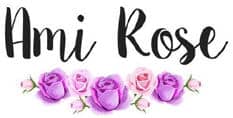 Be sure to follow me on social media to keep up to date with my latest posts!
You can find all of my social media links in the sidebar. I am @AmiRoseBlog on everything.