I've been visiting Redwood Farm, Cribbs Causeway for a while now. I'm always sharing photos of the food I have on my various social medias but realised I'm yet to do an in-depth review on here. Redwood Farm is part of Farmhouse Inns, a sister company of Greene King. They currently have two pubs/restaurants local to Bristol, Redwood Farm and Winter Stream Farm, but have others all over the country. You can find your 'local pub' here. Redwood Farm is only 15 minutes from my work so we tend to go here on a Saturday, we're always starving and know we're going to be well fed. The portions are huge!
Redwood Farm is traditionally a carvery. They have many different meats to choose from, usually including Chicken, Beef and Pork and sometimes Turkey, Gammon and other meats. They also do a Vegetarian option of Chestnut, Brie and Mushroom Pie and often Cauliflower Cheese Tart too – this is always the option I've been offered anyway. There's always plenty of vegetables to choose from too.


Sam and I don't often go for a carvery, instead we choose from their vast selection of dishes on the menu. We've tried quite a few between us now. Sam is a burger man, he'd have a burger for breakfast, lunch and dinner if he could so he's working his way through the burgers on the Redwood Farm menu. These include the Cheese and Jalapeno Melt Burger, the Tex Mex Chicken Burger and his favourite, the Giant Mixed Grill Burger. Of course there's also the Spicy Veg Burger. But alongside burgers, there's also a couple of Hot Dogs, the Farmhouse Dog and the Sloppy Mac and Cheese Dog (pictured above).
My favourite meal on the menu is the Smoky Bean Chilli – they also do Smoky Bean Nachos as a starter (divine). I've had this chilli around 4 times now and it never disappoints. I've got to the point of ordering it every time I visit as I'm worried that nothing else will compare. I'm dying to try the Cheese, Onion and Potato Pie and the Luxury Homemade Macaroni Cheese though.



It's their desserts that they're famous for. I always take friends/family to Redwood Farm and show them the desserts before we order. Just so they know how much room they have to save. Sam and I are making our way through the selection of desserts, we'll be able to recommend them all soon – oops. They have Classics, School Day Favourites and Sundaes. They are ginormous! I'm sure there must have been about 600g of soft cheese in one slice of the Toffee Waffle Cheesecake. It tasted lovely though! The Chocolate Crunch and Pink Custard also took me back to my primary school years. I'm definitely going to try one of the sundaes next, the Crunchie Munchie one sounds amazing.
As far as price is concerned, each and every meal/dessert is excellent value for money. My Smoky Bean Chilli was just £7.25 and the desserts start at £4.15.  The only thing I'd say lets this pub down is the service. We've always had lovely food but always left feeling unsatisfied with the service. You need to go to the bar to order your food, sometimes wait 10 minutes in a queue to order. A pub this good, with food as nice as it is should definitely have waitress service. But the food most definitely makes up for the service. And I look forward to visiting each and every time.
Have you visited Redwood Farm or another of the Farmhouse Inns? What did you order?
Until next time,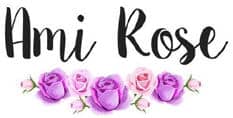 Be sure to follow me on social media to keep up to date with my latest posts!
You can find all of my social media links in the sidebar. I am @AmiRoseBlog on everything.