As far as monthly food subscription boxes go, I think Degustabox is my favourite. Just because it's such good value and there's always a massive selection in each box, from savoury products, to sweets and chocolate, to alcohol and fruit juices. And you never have any idea what's going to be in the box before you open it. I love that element of surprise. Degustabox is just £12.99 per month but you can get a massive £7.00 off with my discount code UFDHB – meaning you can get 10-15 food/drink items for just £5.99. I was over the moon with last month's Christmas box but I love this one just as much. Especially the Bristows Fudge.


My favourite from this month's box were the Hoot Snacks 'Salt and Vinegar', the Newton's Appl Fizzics and the Falafel Bite+ Multi Grain Flake, oh and of course the Bristows 'Oh Fudge' Apple and Cinnamon mentioned above. There were strange to begin with but I grew to love them. They're an acquired taste. I really enjoy Apple Juice so the Appl Fizzics was really refreshing. I can imagine it'll be even nice on a warm summer's day, if they exist. The Gallo Vegetable and Cheese Risotto Box also looks lovely, this would make an ideal desk lunch for a busy day at work.
Also included in this month's box were two bags of Bahlsen Lebkuchen. One was the Bahlsen Akora which are a heart shaped Lebkuchen filled with spiced jam. The other packet was the Bahlsen Lebkuchen Mischung 'a colourful assortment of gingerbread pieces, decorated with glazing and delicious chocolate'. I've been putting these out for customers at work and they've been going down well.
A couple of drink items included was an Eisberg Alcohol Free Wine (I don't like the sound of this one), an a2 Milk and a What A Melon Juice, and the Newton's Appl Fizzics mentioned above. I'm not keen on Watermelon so gave the What A Melon Juice to Sam, he loved it though.
The Winter Box included a big box of Gluten Free Nutri-Brex which will be ideal for breakfasts as I've been sticking to my Health and Fitness Goals. As well as Maggi 3 Minute Noodles and Gallo Risotto, both perfect quick lunches.
Do you subscribe to any monthly food subscription boxes? I'd love to hear you favourites.
Until next time,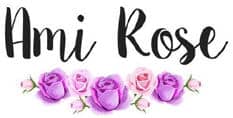 Be sure to follow me on social media to keep up to date with my latest posts!
You can find all of my social media links in the sidebar. I am @AmiRoseBlog on everything.