When I asked my fiancé what he wanted to do for his birthday, London was the last place I expected him to say. Especially around Christmas time. But he had a point, there's always something to do in London. I suggested Bournemouth, Torquay and many other seaside towns but he was right, what's there to do other than walk along a cold, wet beach and visit shops you've been in 100 times over. I've put this little post/guide of Things To Do In London to help anyone thinking of visiting.

We booked a Travelodge in Teddington, around a 10 minute train ride away from London, as always. I always recommended a hotel outside of London if you're driving in as you don't have to pay ridiculous (£20+) per day parking fees. And you're more than likely going to have to buy the Zones 1-6 Travelcard anyway so you're saving yourselves a few pennies to see the London sights. I almost always book a Travelodge as you know what to expect, and it doesn't cost the earth. Breakfast is always good and rooms are a good size and clean. We weren't expecting to be evacuated from the hotel at 11pm and a fire crew turn up though…
All I wanted to do on Monday night was visit Oxford Street and Strand to get a few Christmas presents. Strand because I needed to visit the Twining's shop to get some tea for my Grandma. I've managed to get her into Green Tea recently so I thought it was nice to buy a few different teas for her to try. Of course I also bought myself a selection and I'll be doing another Twinings Tea Tasting soon. We then ended up in Pizza Hut, I know we could have been a little more imaginative as we were in London but we were also absolutely starving. And you can always count on Pizza Hut to fill you up, especially with their free salad cart. A few restaurants I'd suggest visiting near Strand would be Garfunkels, Bill's or Fire and Stone, or Afternoon Tea at the Savoy if you're feeling a little more (very) spendy.
As far as Things To Do In London go, you must visit Winter Wonderland, Hyde Park if you're in London between 18th November – 2nd January. London doesn't do things in small measures, and Winter Wonderland is a fine example of this. It takes over an hour to walk around, yet alone stopping at the many Christmas Market Stalls, eating 'Dirty Fries', drinking Mulled Wine and releasing you inner child on the roller coasters. I thoroughly enjoyed the Bavarian Village myself.
There are many 'eateries' in London to find yourself Breakfast. Whether it be a traditional Full English at The Pavilion Café, an American Breakfast at Beany Green or a healthier option at the Vegan Black Cat Café. We took the easy option of Breakfast at the hotel, which never disappoints. Full cooked breakfast (Veggie/Vegan options available), full continental options and a range of tea/coffee/fruit juices all for £7.95 and unlimited, 'all you can eat'.
Will full bellies we headed into London to start the day. A Zone 1-6 Travelcard is around £12 and will get you on every tube and bus in London, all day. This makes it so easy to travel around and is definitely the cheapest option. Of course you can use the legs you were born with. But it does get tiring once you've walked over 20 miles in a day.





This is where the fun begins, there are so many Things To Do In London. I'm going to be brave and say you could probably do 3-4 of these suggestions in a day. Depending how long you spend at each one. You could spend the entire day looking around the many museums. The Imperial War Museum and Natural History Museum are my favourites. Other Museums include the British Museum, Science Museum and the London Transport Museum (and of course many many more). Correct me if I'm wrong but all of these Museums run on a donation basis. You can visit them all in a day without needing to take out a second mortgage. Make sure you do donate though, even if it's just £1 as the Museums depend on these donations.
If you're visiting with children (or if you're a 12 year old stuck in a 30 year olds body), my top suggestions would be the Sealife Centre, the Cartoon Museum, Shrek's Adventure, M&M World or a trip for Hamley's if you're ready for the multiple I wants, can Is and pleeeeeeeease Mummys.
The attractions in London can be enjoyed by all ages. Sam's favourite is Ripley's Believe It Or Not as he remembers reading the books as a child. I love Madamme Tausauds and the London Dungeons. And of course the London Eye to see the spectacular views of London. The London Eye is a 'must do' if you're visiting London for the first time. I've been on many times myself but the experience is surreal each and every time.
As for dinner, Sam and I are definitely eat as much as we can people. We like to know we're going to leave with full bellies. We headed to Jimmy's in Wimbledon for dinner as it was on our way back to Teddington but there's so many other buffet restaurants around London. I'd recommend any in Chinatown, Mr Wu in particular or Lido but this one isn't a buffet. El Burrito is one of our favourites too and there's quite a few Wahacas dotted about.
Obviously there are many many more Things To Do In London and I may add to this/update it at a later date as I experience attractions and places to eat/drink. But these are my favourites for now, and some of my 'must do' suggestions.
Have you done any of these Things To Do In London? What are your favourites?
Until next time,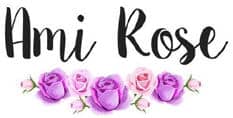 Be sure to follow me on social media to keep up to date with my latest posts!
You can find all of my social media links in the sidebar. I am @AmiRoseBlog on everything.