My Travel Bucket List grows by the day. Every time I read a news article, a blog post or see someone's holiday photos pop up on my Facebook feed I almost always want to add that place to my Bucket List immediately. I just want to travel the world, I want to see everywhere, I want to be one of those people that's always asked for travel recommendations because I've seen it all. I want to be able to take my family to my favourite places and just explore to our hearts content. We are SO lucky to have the travel opportunities that we do, the ability to jump on a plane and be in the South of France in less than an hour, Greece in less than three or even New Zealand, the other side of the world, in less than 24 hours.

Switzerland is somewhere I added to my Bucket List a few years ago when my friend visited Zurich so I was over the moon when Inntravel got in touch asking if I'd be interested in writing about the Reasons To Visit Switzerland. The more I've researched Switzerland for this post, the more people I've spoken to and the more photos I've seen have made me bump it up even higher on my Travel Bucket List. But let's be honest, my Travel Bucket List is just a list of every place in the world I'm yet to visit…
Inntravel are a "slow holidays" company offering walking, rail, cycling holidays and more. A chance to explore as much of the country as possible. They currently offer holidays to 25 destinations, from India, to Austria, the Czech Republic and of course Switzerland. The holiday that appeals to me the most is the "Great Swiss Lakes", a Switzerland by rail holiday. This is a self-guided journey by both rail and boat, with an opportunity to visit the mountains, a ride on the Golden Pass line and a chance to take in the spectacular scenery. The Inntravel holidays include travel, various hotels and breakfast/dinner which means you don't have to think of much other than where to explore next. Although even that is organised for you.
There's a few things that really make Switzerland stand out to me. Obviously the first is the food. Swiss Chocolate, Rosti, Fondue – all Swiss delicacies that I can't wait to try. Especially the Rosti – thinly grated potatoes, pan fried until golden. And the chocolate, well that doesn't need any explaining. I don't think there's any chocolate better than Lindt, or Toblerone, I'd probably fill my suitcase up with chocolate alone…
Next is the beautiful scenery, the lakes, mountains, castles – just have a quick Google of Switzerland, the photos are incredible. Like something I could only imagine, postcard photos. Switzerland is home of the largest waterfall in Europe, Rhine Falls and castles such as Chillon Castle.
I'd love to go Skiing in Switzerland. Verbier, St. Moritz and Zermatt are all popular Swiss ski resorts. I'd especially love to visit Verbier. We tried to book a skiing trip in January this year but unfortunately left it far too late. Fingers crossed for a 2019 skiing trip as I'm yet to go skiing whatsoever.
The beautiful cities/towns is another reason to visit. Zurich, Geneva, Montreux and Lucerne are all places I'd love to visit one day. Zurich is filled with museums and galleries, Geneva home to Lake Geneva and Montreux the Chillon Castle, then Lucerne with it's towers, churches and wooden bridges.
Lastly would be to relax in the thermal baths – I'd love to have a chance to visit the Mineralbad and Spa, Lucerne or the Thermalbad Spa in Zurich. Both with rooftop thermal pools giving you gorgeous views across the city or mountains. I definitely couldn't visit Switzerland without going in one of the many thermal pools.
Do you have any other Reasons To Visit Switzerland? Have you been before? I'd love any recomendations.
Until next time,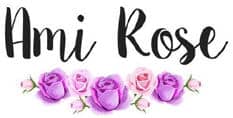 Be sure to follow me on social media to keep up to date with my latest posts!
You can find all of my social media links in the sidebar. I am @AmiRoseBlog on everything.