A couple of weeks ago I visited the Bath Christmas Market. You can read all about my day here. It was absolutely magical. I few days before that, I found my perfect winter coat. I'd been looking for a while but didn't have much to spend. I wanted something that was both smart, but warm, and most of all – affordable. This ticked every single box. This is the Burgundy Longline Coat; also available in seven other colours. This is just £34.99 (or £28 with student discount). I'm already wondering if I should buy it in pink and/or camel too.
It was freeeeeezing on our trip to the Bath Christmas Market so I've paired my winter coat with this gorgeous scarf. I love the colour of this. It's so wintery in a Blue/Grey shade. It's so cosy and was only £7. I'm also wearing a grey roll neck top – also from New Look. I live in roll necks this time of year, I really wish I'd bought this one in more colours.
As well as finding my perfect winter coat, I've recently found my perfect jeans too. Perfect enough to buy 3 pairs at once… These are the Skinny Regular Ankle Jeans from H&M and are just £7.99. I have tried so so so so so many jeans and no jeans fit me like these.
Lastly are my New Look Boots – I always buy my winter boots from New Look, they've got such a selection. My Mum bought me these for Christmas last year so sadly they're no longer available. But New Look have lots of similar Boots to chose from. I'm also wearing my new Micheal Kors Handbag but it can't been seen in this photo. I'll be featuring that one properly soon!

Coat – New Look | Boots – New Look | Scarf – Select | Grey Top – New Look | Jeans – H&M
Have you found your perfect winter coat yet?
Until next time,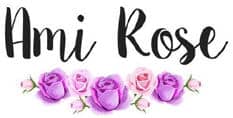 Be sure to follow me on social media to keep up to date with my latest posts!
You can find all of my social media links in the sidebar. I am @AmiRoseBlog on everything.