Jumper – H&M | Jeggings – Primark | Sandals – Primark | Crop – New Look | Sunglasses – Tiffany & Co | Bag – Ted Baker | Bracelet –
Pandora
British Summers make choosing what to wear so awkward. It's either too windy for pretty dresses, too cold for shorts and the evenings are even worse. I love this cropped sleeve jumper from H&M for these summer evenings. It's just the right thickness to keep to warm but not too warm. I've paired this with a pair of black jeggings from Primark, these are a wardrobe staple of mine. I've had them around 3 years, washed them over and over again and they've not faded, not even a little bit, did I mention they were from Primark.
I'm wearing a cropped monochrome top underneath the jumper to give myself an extra layer. But a cropped top means I won't get too hot. I'm then wearing another Primark item, these gorgeous sandals which were just £4 (love the nail colour, hate the feet) and who says you can't pair high street with designer? I've finished this look off with a pair of Tiffany sunglasses and a Ted Baker handbag both A/W13 (I think).
What do you think of this outfit? I love the Ted Baker Handbag.
 Until next time,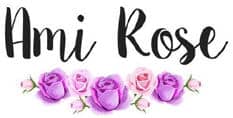 Be sure to follow me on social media to keep up to date with my latest posts!
You can find all of my social media links in the sidebar. I am @AmiRoseBlog on everything.