Last Sunday Sam and I attended the Bristol Foodies Festival. I've written a lot about the festival in my preview post here so I'm going to stick with telling you about my day in this post. Rather than telling you lots about the festival itself. As you'll all know by now, regular readers anyway, I'm a massive foodie. I love going to the shows and trying samples of lots of new things. It's amazing how much samples can fill you up. I almost never want lunch at Food Festivals. I often travel into London for festivals so it was lovely to attend one that was almost on my doorstep. Thank you to Foodies Festival and Lanyard Media for kindly giving Sam and I the tickets* to attend.

We arrived at around 12pm, we were planning on arriving earlier but time seemed to fly that morning. I'm glad we didn't though as it had just stopped raining by the time we got there. Outdoor festivals are never much fun in the rain. We were immediately greeted by the Stella Cidre van and given their new Elderflower and Peach ciders to try. I LOVED the Elderflower one but wasn't too keen on the Peach. We were given a couple of vouchers for 50p off bottles so I'm going to grab a couple on my next shopping trip. I'm a big cider lover and it really was the perfect summer drink.



We had a wonder around the 'lunch' area but neither of us were ready for food quite yet, it's nice to see what's available though and I think we'd all (Sam's brother and his girlfriend came along too) decided what we were going to have for lunch once we were hungry enough for it. We then tried some liquorice from the Liquorice Heaven; there was so many different types, my favourite was the caramel flavoured one and I also liked the liquorice in the shape of a cat too, it was much harder than usual, I don't think you can see it very well in this picture though.




How cute are these Macarons? I went to buy some towards the end but they'd all sold out so they must have been popular. I tried some different flavoured fudges from Treats With A Twist. And loved the Cornish Sea Salt flavour. I think there's something about Sea Salt flavoured confectionery at the moment. It's one of my favourite treats. We then tried a selection of Chorizo's. Even Milo sampled a couple of the milder ones and loved them. I'm sure he would have said so himself if he could talk. That's one thing I loved about the Bristol Foodies Festival is that is was outdoors and allowed dogs so we could bring out little Milo along too.

I went to Lilo's for lunch which had a selection of Mexican foods all served from within a little converted campervan. This is right up my street so I think I'd decided to eat here before I even knew what they were selling. I had the chicken fajita pasta which was chicken strips in a spicy fajita dressing mixed with pasta. This was served with a full salad including jalapeños (my favourite) and nachos. All for just £4 which is a fantastic price. Sam had a sausage wrapped in garlic bread that he thoroughly enjoyed.


After lunch we made our way round the rest of the show. We headed straight for the Cheshire Tea Company's stall. They had both their Mint Chocolate and Cherry Sencha Loose Leaf Green Tea's to try. The Cherry was gorgeous and they kindly gifted me a sachet which I've been loving as an afternoon tea over the last week or so. Perfect for that mid afternoon 'pick me up'. I then spotted these Nova Colour Changing Pans. It was the pastel colour that drew me in originally but we were then given a demonstration and shown how they change colour once the pan is hot. What a clever idea, definitely something I haven't seen before anyway.
We were handed lots of goodies when we left the show including PG Tips Green Tea, Jacobs Crispbreads, Big Babol Gum, Rice Bran Oil, Scheckter's Organic Energy Drink, a £25 Hello Fresh Gift Card and a colour of Stella Cidre Glasses. I think these 'goodies' are worth the £13 ticket price alone.
Have you been to a Foodies Festival? What did you think?
Until next time,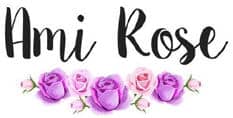 Be sure to follow me on social media to keep up to date with my latest posts!
You can find all of my social media links in the sidebar. I am @AmiRoseBlog on everything.