Seeing as I have a New Look SS16 Wishlist as long as my arm (or maybe even longer) I thought it was only fair that I shared the things I've been lusting over with you. I feel New Look have upped their game recently, I wanted absolute everything in their AW15 collection, I actually bought certain boots and
jumpers
in every colour they did. Their SS16 collection doesn't seem to be much different, I want everything,
especially
their swimwear collection.

1. Khaki Wrap Front Jumpsuit £19.99 – Khaki really suits my skin tone, especially with a tan. I love the style of this one, I feel it could make a smart work outfit or a more casual spring outfit, it would look nice paired with the blazer also featured on this wishlist.
2. Tan Embossed Western Jeans Belt £12.99 – This belt looks like such high quality and would accessorize any denim outfit whether it be jeans or a skirt.
3. Grey Fine Knit Zip Front Funnel Neck Sleeveless Top £12.99 – This would look fab paired with a dark denim button up skirt or a pair of black skinny jeans.
4. Black Ruched Sleeve Longline Blazer £27.99 – Everybody needs a black blazer in their wardrobe, I've got a smarter suit style blazer but I love how casual this one is, it would look nice with almost any outfit and any colours.
5. White Leather Beaded Twist Strap Sandals £19.99 – A buy a pair (or ten) of sandals every year once the days start getting warmer, I then live in them until around October. White sandals really show off a tan and I really like the design on these.
6. Black Strip A Print T-Shirt £7.99 – I need this. It's got an A on it (for Ami obvs) and would be great to throw on with a pair of skinny jeans.
7. Black Stripe Longline Scarf £7.99 – This would go well with all the colours I've been wearing recently, which as you can see from this wishlist are black, grey and white. Maybe I should add some colour to my wardrobe?
8. Wide Fit Navy Denim Contrast Wedges £22.99 – I can imagine these looking great with the white floral dress featured on this wishlist. They'd look great with a white playsuit I bought recently too and they don't look like they'd be too difficult to walk in.
9. Pale Blue Shopper Bag £19.99 – I LOVE this colour. It would go well with all of the colours I've been wearing recently and is a nice big size.
10. Mela White Floral Print Dress £28.00 – Skater Style dresses really suit my figure, this dress is a little more girly than I'd usually go for but I love the floral design and the colours. I also love the White Panel Skater Dress.
11. Cream Zig Zag Print Lace Swimsuit £24.99 – Isn't this absolutely gorgeous? I don't own an all in one swimsuit and I can just imagine wearing this on the beach, soaking up the sun. I tan really easily though so this would be one for a shady day otherwise I'd end up with some strange tan lines.
 12. Khaki Knitted Cross Back Vest – This would look great paired with skinny jeans and the blazer also featured in this wishlist. They do this in other colours including white, black and tan.
Everything on this wishlist can be bought on the New Look site by searching the names of the products or found in store. I hope this has given you inspiration for your SS16 wardrobe.
What items are on your New Look SS16 Wishlist?
Until next time,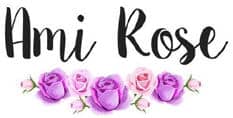 Be sure to follow me on social media to keep up to date with my latest posts!
You can find all of my social media links in the sidebar. I am @AmiRoseBlog on everything.