This month's Degustabox was a BBQ theme. What's not to love about that? And it really is jam packed with food and drink products perfect for that Summer BBQ. Sam bought me a new picnic basket recently, and I bought some melamine plates/bowls so I can't wait to fill it/them with copious amount of food and head to the park, or beach, for a BBQ. I can just imagine it now. I'm hoping there's more of a summer to come. You wouldn't think it with the amount of rain we've been having recently!  I can't wait to dig into this month's box, and there's still time to order yours. Remember; use UFDHB for £7 off your Degustabox Monthly Food Subscription Box.

Kicking off this month's BBQ themed box are three cook sauces/flavourings. A Capiscana Brazillian Chilli and Coconut Sauce and two Schwartz Spice Mixes (BBQ Pulled Chicken and Spicy Buffalo Wings). The Chilli and Coconut Sauce is Vegan and the Schwartz 'flavours' are Vegetarian. The recipe card in the Degustabox suggests using these for Sweet Potato Wedges which I'll definitely try and I'm sure Sam will enjoy them on his chicken. Likely to be accompanied by one of the two Westons 'Rosie's Pig Ciders.
My favourites in this month's box are the two Haribo Summer Frenzy Starmix/Tangfastics bags. I was going to buy these the other week but managed to resist. But obviously someone wanted me to try them. Berry flavours are my favourite when it comes to anything so I couldn't wait to open the Starmix Berry Mix. Which of course you can see I did considering the ones in the above photo were the only ones left. And I left them purely for the purpose of the photo. I'm surprised I haven't opened the cute little Walkers 'Scottie Dogs' yet. Eyeing them up as I'm writing this though…
There were lots and lots of drinks in the Summer BBQ Degustabox. But then what's a BBQ without a few drinks? I don't drink alcohol so I was pleased to see many different non-alcoholic options alongside the Westons Cider. There was a little bottle of Eisberg Alcohol Free Wine (which was in another Degustabox and I wasn't too keen on), a Berrywhite Cranberry and Apple drink and two Enrj Energy Juices which look lovely. Although I bet they're full of sugar.
You won't be surprised to hear that I was pleased to see two items from the 'Light Bites' Snack Range amongst the other products. Especially a Superfood Fruit Bar. I've been working with LighterLife Fast for quite a while and have been lucky enough to try all of their products so I was happy to see a couple of my favourites.
I've been snacking on the Original O's Cumin and Sesame Nibbles throughout the day recently and I'm really enjoying them. Especially dipped in my favourite Red Pepper Hommous but they're lovely on their own too. The last product in this month's box are the Spoon Apple and Peanut Granola. I'm loving all this cereal in the recent Degustaboxes. This is a 'heathly' Granola with none of the nasty, unnatural ingredients. I'm really looking forward to trying this. I'll be enjoying it with my favourite Alpro Almond Milk.
Do you subscribe to the Degustabox Monthly Food Subscription Box? I'd love to hear your thoughts.
Until next time,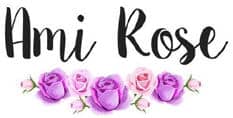 Be sure to follow me on social media to keep up to date with my latest posts!
You can find all of my social media links in the sidebar. I am @AmiRoseBlog on everything.