As many of my regular readers will know, I'm a big fan of the LighterLife Fast 5:2 diet. I've been using the products regularly for around 6 months now, since January this year. And in that time have also taken part in their #ICanDoThat campaign with my Mum for Mother's Day. As a part of this challenge, Mum also started the LighterLife Fast 5:2 diet and was immediately hooked (especially to the Chocolate Orange Shakes). I thought as we've both been using the products for a fair few month's now it would be nice to answer a few questions about the diet, for any one that is considering trying the products. Please leave a comment if you have any further questions and we'll be sure to answer them.


What are your favourite products?
Ami: I mention these again and again but I love the Strawberry Shakes and the Nut Fudge Bars. I also love the Strawberry and Apple pieces from the Light Bites Snack range.
Mum: My favourite by far is the Chocolate Orange Shake, then the Chocolate Raisin Bar. I love the Lentil Masala Snack Pot too.
How many times do you Fast? Which days?
Ami: It's a 5:2 diet so you Fast for two days and eat normally for the other five. I tend to fast on a Tuesday and Thursday. I don't want to limit myself on Friday's/weekends as these are the days I often eat out.
Mum: I think what I'm doing in the day and pick the ones I'm less likely to indulge on. For example, if someone is making a cake at work, I choose a different day to Fast.
How is LighterLife Fast different to other diets?
Ami: The products are lovely and it's not just shakes like many other diets. It's nice to be able to have chocolate and crisps as part of a balanced diet. I really don't feel like I'm fasting.
Mum: It's just so easy to fit around normal life whether at home or away. It's so quick and easy to follow.
Are the meals complicated to make?
Ami: They take no time at all, Shepherds Pie only takes around 2 minutes in the microwave.
Mum: They take maybe 5 minutes, at the most.
How much weight have you lost?
Ami: I've lost around 6-7lbs so far but I haven't been sticking to the diet as religiously lately and my weight has been yoyo-ing a little. I lost 4lbs in one week on LighterLife Fast.
Mum: I've not lost any weight but stayed the same whilst being on it. Despite over indulging at times. I didn't want to lose any weight but I do feel less bloated.
 

How much does it cost?
Ami: Products can be bought at Superdrug here and there's usually some really good offers on, including the current buy one get one half price offer, meaning it costs around £15 per week.
Mum: About £15 per week.
Do you feel hungry on your Fast Days?
Ami: I did initially, I think it may have been a shock to the system but after the first couple of days I really started to enjoy it.
Mum: I don't feel hungry at all.
Can you exercise on a Fast Day?
Ami: I treat them like a normal day, just make sure you keep well hydrated.
Mum: I do exercise on a Fast Day but unlike other diets I've tried I don't feel lethargic and have as much energy as I usually would.
Is there much to choose from?
Ami: SO much to choose from. I was amazed, there's soups, pasta, spaghetti, chocolate bars and so much more.
Mum: There's loads of choice.
Can you Fast whilst at work?
Ami: I find Fast Days just as easy at work as I do at home. Some meals require a microwave but you can always stick to the pots, shakes and bars if you don't have one available.
Mum: The diet is very easy to follow while at work. The Fastpots are the easiest products to have.
Have you had any side effects? 
Ami: Nope, nothing that I can recall.
Mum: No side effects at all.
Do the products actually taste nice?
Ami: Yes I genuinely enjoy them, especially my favourites mentioned above. The bars (especially the Nut Fudge and Crunchy Crispy Peanut) seem like treats to me. I have the shakes on non Fast days as I enjoy them so much.
Mum: Yes, definitely. I didn't think I'd like the Shepherds Pie but it's one of my favourites.
What are your tips for someone starting the 5:2 diet?
Ami: Try all of the products, even if you think you probably won't like them. I was surprised how much I enjoyed some of the products that I wouldn't usually choose.
Mum: Just think about your life and commitments then choose a day where they are more likely to stick to it.
Have you tried the LighterLife Fast 5:2 diet? Do you have any other questions to ask?
Until next time,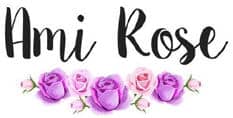 Be sure to follow me on social media to keep up to date with my latest posts!
You can find all of my social media links in the sidebar. I am @AmiRoseBlog on everything.