I had my first beauty advent calendar this year, well last year now. And went for the Marks and Spencer Beauty Advent Calendar. I originally wanted the Boots No7 advent calendar (£38) but it sold out before I could get my hands on it . And boy am I glad it did. I then saw the Marks and Spencer Beauty Advent Calendar advertised and could not wait to get my hands on it. I was going to post this review just after Christmas but I thought why not leave it until later and help promote the 2016 calendar (which I am even more eager for).


The Marks and Spencer Beauty Advent Calendar was filled to the brim with beauty goodies worth over £200. And contained so many things that I'd been wanting to try for a long long time. Along with other products that I'd already tried and loved. This cost just £25 when you spent £25 on M&S Beauty. My fiancé said he would buy it for me (what a cutie). Spending £25 wasn't hard. I picked up two BarryM polishes for myself and some hand creams and shower creams for my Grandma and a skincare set for my Mum. So I managed to get some Christmas shopping out of the way too.
I also signed up for the Sparks Loyalty Card whilst I was at the till. This gave me a further 20% off the basket total and I now earn points on this every time I shop, bonus. Although I'm guilty of only going into M&S to buy my bras as I love their DD+ ranges. I can't imagine my points will build up very fast.
I'm very strict when it comes to advent calendars. I will never open a door early. I never have and when I see photos of empty advent calendars on the 2nd of December it makes me want to cry a little. Where's the fun in that? I couldn't wait to get up in the morning and see what little beauty treat I had that day. This calendar went up to Christmas Eve too and many of the Beauty Advent Calendars I looked at were only 12 days. Anyway, I think I've said calendar too many times already and babbled on a little bit as the aim of this post was to show you my favourites *adds review to the title*.
My first favourite was my first beauty treat on 1st December – Phillip Kingsley Elasticiser. I had heard so much about this in the blogger community and couldn't wait to try it. It didn't disappoint, it worked wonders for my hair. My hair was shiny, manageable and surprisingly voluminous too (you can't usually say shiny and voluminous together).
Another favourite has to be the Pixi Glow Tonic and I was so surprised to recieve an 100ml bottle. I use this morning and night after cleansing and before moisturising. It has made such a difference to my skin. I have also started drink two litres of water a day so this could also be contributing to my much better skin.
I love Morgan Taylor nail polishes (I featured one here) and I was pleased to recieve a full size of their red nail polish as red is a colour I wear all the time. These are a lovely formula and one coat covers well. Although I always do a minimum of two coats, whatever the polish. This is a lovely deep red colour, perfect for the party season.
As well as these three, I couldn't wait to open the other products. The REN 1 Minute Facial and Rodial Dragon's Blood Sculpting Gel stood out to me. As well as the Mio Liquid Yoga that I've heard so much about.
The 2016 Marks and Spencer Beauty Advent Calendar is just as fantastic, if not better. This year's contents are worth over £250. But it does require a total spend of £70 (£35 in store and £35 on the calendar itself). So a little more than the £50 last year. This year's Beauty Advent Calendar will be released on 10th November and I'll be adding a link to buy it then. Also watch this space, I may have a little discount code for you.
Did you get the Marks and Spencer Beauty Advent Calendar? What was your favourite product?
Until next time,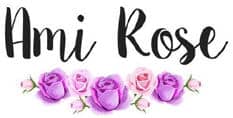 Be sure to follow me on social media to keep up to date with my latest posts!
You can find all of my social media links in the sidebar. I am @AmiRoseBlog on everything.