Set in the Cotswold Village of Bicester is the Bicester Hotel Golf and Spa. A 134 acre resort with its own 18 hole golf course, 3 restaurants/bars, 52 deluxe bedrooms and the Forest of Wellbeing Spa. The Bicester Hotel Golf and Spa is a 20 minute drive from Oxford City Centre. And less than 10 minutes from the famous Bicester Village Shopping Outlet. Spa facilities include a 20 metre pool, hydrotherapy pool, Jacuzzi, sauna and steam room. Along with a state of the art, recently refurbished gymnasium. Mum and I were invited on a Spa Retreat Day last month and I couldn't wait to tell you all about it.


Bicester Hotel Golf and Spa was around an hour from a half from us. Not helped by the rush hour traffic. We still made it by 10am though so had plenty of time to enjoy our spa day and use of the facilities. There are a range of of Spa Days to choose including the Bicester Experience Day,  Enchanted Energies Day and the Essential Spa Day. Spa Day Packages start at just £50.00 and include a full days use of the facilities and a 2 course lunch. The Spa Retreat Day is £130 per person and includes a Mediterranean Candle Back Massage and a Taster Facial. 1 hour and 30 minutes of treatments.
As we arrived a little later than planned, we decided to skip the gym. But let's be honest, I probably would have if I'd arrived at 7am. My fitness is awful at the moment. Although we did take the time to have a little look around the gym, knowing I'd want to include it in my review. I was impressed with the equipment offered, plenty of each machine and a massive variation. Bicester Hotel Golf and Spa have over 2000 members. Monthly membership starts at £80 and includes use of all the facilities and access to daily fitness classes. A competitive price for the area.


Then after a quick look around it was time to make use of the pool area. We had a quick swim in the 20 metre pool. It's refreshing to have a pool that it's actually possible to swim lengths in as many spa pools are small or 'decorative'. After a swim we had a 10 minute soak in the Hydrotherapy Pool then headed to the Jacuzzi for a further 10-15 minutes. Then it was as long as we could bear in the Steam Room and Sauna before it was time for our treatments.


A soon as I entered the Treatment Room I was relaxed, knowing exactly what was ahead of me. I went for a medium/firm massage. I probably could have done with a Deep Tissue Massage but wanted to relax, rather than scream out in pain. The therapist was lovely, asking whether pressure was OK throughout and allowing me to decide on the different oils used. I'm sure the options were Uplifting, Relaxing or Detoxing. I went for Relaxing anyway. The massage relieved so much tension and the therapist worked out any knots she found. Which is painful at the time but so worth it. The Facial was just as relaxing; the first I'd had and it definitely won't be the last. I'm hoping it improves my awful skin. This was followed by a head massage whilst waiting for the mask to work it's magic.
After our treatments we got ourselves ready for a 2 course lunch in Grays Restaurant. We could have stayed in our robes but as we were heading to Bicester Village straight after, we thought we'd get ourselves sorted. Mum and I chose the same for lunch (we're too similar for our own good).
We went for the Superfood Salad as our main then a Mixed Fruit Salad for dessert. I was tempted by the Chocolate Brownies and Ice Cream but didn't want to undo all the good the spa had done for me. The Superfood Salad was delicious, this consisted of mixed salad, broccoli, green beans, beetroot and squash topped with pine nuts and sunflower seeds. It had a gorgeous flavour. The only thing I'd change would be the addition of a dressing, such as honey and mustard. But then I suppose that defeats the object of a healthy salad. Dessert was gorgeous, it was a medley of melon, grapes and orange.
And that was the end of our relaxing day at Bicester Hotel Golf and Spa. I could have gone straight back to the Hydrotherapy Pool and Sauna if we didn't have a few hours of shopping planned. Thanks for having us, we thoroughly enjoyed ourselves.
Have you visited the Bicester Hotel Golf and Spa? Have you been on a Spa Day recently?
Until next time,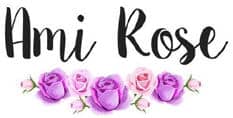 Be sure to follow me on social media to keep up to date with my latest posts!
You can find all of my social media links in the sidebar. I am @AmiRoseBlog on everything.