Last Friday night at the #PLBSlumberParty we had a pamper night which consisted of face masks, nail painting, cocktails and many girly movies and Soigné kindly sent a selection of their nail polishes for us to try. I hadn't heard of Soigné nails before the weekend away but I'm so glad I have now, their Liquor De Chocolat Collection is gorgeous and their Macaron Collection would be perfect for Spring.


I chose Mysterieuse which is a green/grey colour. Army green as Laura kindly put it, which is perfect for Autumn. I prepared my nails with No7's Nail and Cuticle Cream then painted the first coat of the polish on my nails. The coverage after one coat was impressive but I always do a minimum of two. I allowed this coat to dry before doing a second coat, once dry I then topped with Orly Tough Cookie, as always.
This colour really suits my skin tone and goes well with my Autumn Fashion colour choices – grey, grey, a little burgundy and grey. It's been on my nails for 5 days now and hasn't chipped yet so I'm impressed with the staying power, I usually take my nail polish off after a week anyway, I get bored quickly.
Have you  tried any Soigné nail polishes before? What did you think?
Until next time,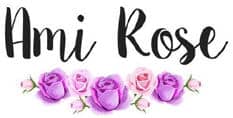 Be sure to follow me on social media to keep up to date with my latest posts!
You can find all of my social media links in the sidebar. I am @AmiRoseBlog on everything.