I know I say that all my nail art looks are my favourite but this one really does top the chart. For now anyway. I spent Monday evening giving my feet and toes some TLC and I painted my toes in this gorgeous Coral. I thought it would be perfect with sandals in the summer (yes, it really is summer) weather. And quite simply fell in love with the colour. Once it was on my toes so I decided to incorporate in into a Manicure Monday post.

Obviously I couldn't just paint them Coral and go Voila. Here's a Manicure Monday post so I sat and thought about what top coat I could pair it with to give it that extra 'wow factor'. I didn't want to take away the holiday feel. I chose Treasure Chest from BarryM's Aquarium Range which is a Gold Flaked Top Coat. Similar to Loreal Gold Leaf. I bought it as a Christmas colour but it works so well over bright colours for Summer too. Such a good all round polish. The Coral I used was also BarryM, from their Classic collection.
I've been loving Coral this season and I'm so glad I rediscovered this shade, I can see myself wearing it a lot more over the next few months.
What are you favourite Summer nail polish shades?
Until next time,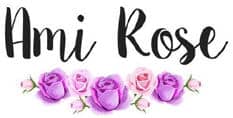 Be sure to follow me on social media to keep up to date with my latest posts!
You can find all of my social media links in the sidebar. I am @AmiRoseBlog on everything.