It's probably a weird post to write but then again I'm sure any tea lovers *addicts* like myself will love reading this, I'd love for you to send me the links to your posts if you've ever done anything similar. Anyway, I've done a round up of five of my current tea favourites (as in the drink, not a meal), just thought I'd clear that up.

Tetley Pure Green Tea – I always try to start each day with a Green Tea and a piece of fruit. I've got to be honest, I tend to change brands quite often but I'm currently drinking Tetley's which I'm absolutely loving. It's weird how different different brands can taste, I always notice such a difference when I'm given another tea. Green Tea is perfect to boost your metabolism and get you ready for the day ahead, I wouldn't have it any other way now.

Twinings Pomegranate and Raspberry – I like to have a cup of fruit tea with my lunch at around 1pm, I say around as I can't remember the last time I actually stopped at 1pm for my lunch. I've just got into this tea over the last couple of weeks and it's a close comparison to my all time favourite, Rhubarb and Blackcurrant which is strange considering I don't like Rhubarb or Blackcurrant. This is fabulous for satisfying my sugar cravings.

Cheshire Tea Cherry – I was kindly given this at Bristol Foodies Festival and have been drinking it almost every day since. It's a little more 'faff' that your usual tea bag in a cup as it's loose tea but it's not as difficult as you'd think. I definitely thought it would be trickier. Or more time consuming to say the least. This has such a strong flavour. I've been drinking it as my relaxing evening drink after I get home from work. It's a perfect tea to watch your evening TV with or a blog post writing accomplice.
Clipper Wild Berry – If you actually want a tea that tastes like it smells I would really recommend this one. More often then not a tea will smell absolutely gorgeous but will just taste like water with a slight 'tinge'. I could easily compare this tea to hot blackcurrant and it's brilliant for satisfying my sugar cravings, ideal when I'm trying to cut out sugary treats. I discovered this tea whilst staying at Clevedon Hall as it was put in my room, thanks for that.

Whittard Original Tea – As far as normal tea goes I like to have this one in the cupboard. Although it did take me years to discover this. I often 'binge' on Whittard when I go shopping. Usually in outlets but I used to just buy their Hot Chocolates for Sam and maybe their powdered fruit teas along with their fancy bowls and mugs. It wasn't until my last trip where I was given a selection of their teas to sample that I realised just how nice their original tea was. Containing blends of Ceylon, Assam and Kenyan it's nice and strong just how I like it.
Which is your current favourite?
Until next time,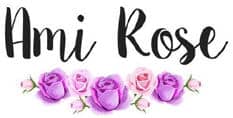 Be sure to follow me on social media to keep up to date with my latest posts!
You can find all of my social media links in the sidebar. I am @AmiRoseBlog on everything.