Last week Sam and I went shopping to the Swindon McArthurGlen Outlet which is where I found the gorgeous Ciate Island Hopping. They've just opened a new Beauty Outlet store which contains loads of high street/higher end makeup and nail varnish from previous seasons. They had so many Rimmel polishes and make-up including almost their entire range of lipsticks (current season), they also had a large selection of Nails Inc colours for £6.99 but this Ciate polish stood out to me the most.

It's called Ciate Island Hopping which implies it's a summer colour although I think it's absolutely perfect for winter with it's gorgeous burnt orange colour, it's also got a nice metallic shimmer which is ideal for the festive season. The burnt orange colour reminds me of fire and makes me feel really cosy. This is still available in Ciate's Blockbuster Classics Collection.
It didn't cover well with one coat but I never expect polishes to and will always do a second coat either way. I thought it looked quite pink with the first coat, then went a red/orange colour with the second coat. Then I added a third to try and get the most out of the metallic shimmer which brought it to this gorgeous final colour.
I don't use Ciate polishes much but I love the formula of them and they dry perfectly, and quickly. They almost have a gel finish and I could definitely get away with saying I've had them done at a salon (excuse the short nails though, they've all been breaking this week).
What do you think of Ciate Island Hopping? I'd love to hear what your favourite Ciate polishes are so I can build my collection.
Until next time,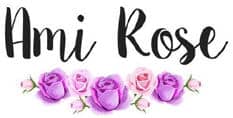 Be sure to follow me on social media to keep up to date with my latest posts!
You can find all of my social media links in the sidebar. I am @AmiRoseBlog on everything.