Last weekend I went bowling and for a meal with my family to celebrate my Mother's birthday. I had a few compliments on what I was wearing which made me think that I hadn't done an Outfit Of The Day post since the summer (although I said I'd post them more regularly). I got Sam to take a couple of photos so I could do you a quick OOTD, most of the items are current season too.


Trousers: Ted Baker (last season) | Top: New Look | Jacket: Miss Selfridge | Boots: New Look
I bought these Ted Baker trousers a couple of years ago and go through stages of wearing them all the time and then not at all, I bought them in a beige colour too. They're really cosy and perfect for Autumn as they add a pop of colour. They have a zip detailing at the bottom and two large pockets either side.
I bought this jacket on offer at Miss Selfridge a couple of months ago and I've only just started wearing it all the time. It's ideal to throw on over a t-shirt for a meal or popping to the shops when you don't need a thick, warm coat. It's a biker style jacket with quilted detailing and zips on the cuffs along with an off centre main zip; I never wear it done up though.
These boots are my favourite recent purchase and I'm trying to resist temptation to go back and purchase them in black. I was looking everywhere for a pair of short brown boots and when I found these I fell in love, they fit perfectly and they're ideal for casual wear but the slight heel adds sophistication and gives them a smarter feel. I bought these from New Look as well as the grey 'roll neck' top, this is a vest style top with a high roll neck which keeps me nice and warm in the colder weather. It was only £8.99 too – bargain.
What are your favourite piece for Autumn?
Until next time,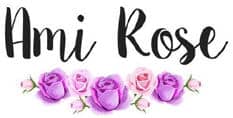 Be sure to follow me on social media to keep up to date with my latest posts!
You can find all of my social media links in the sidebar. I am @AmiRoseBlog on everything.