When we took on our renovation project, I had no idea how long it was going to take. And I didn't realise that we'd be months into it without even looking at the main bathroom. With Sam being a plumber by trade, this was the room he wanted to get "right". We didn't want to do it cheaply, or rush it. So instead we got the little shower room done and closed the door on the main bathroom and focused on the downstairs of the house.
We've now finished the kitchen (sneak peek at before and after photos here) and it's time to get started on the main bathroom. Finally. Sam and I have so many plans for this room. It's a really nice size so I think we can do a lot with it. But at the same time I want to keep it minimalistic, and bright. It's naturally a really light room and gets the sun most of the day, I can see myself spending a lot of time in this room, especially in the Autumn/Winter.

Seriously though? We've definitely got our work cut out. It looks 100x worse than this now too as we've used it as a "decorating room". It's now filled with paint, paintbrushes, and pretty much anything that doesn't have a place yet. I can't wait to empty the room completely.
Luckily we've got Industrial Vision Systems at work that we can use to help plan the layout and machines that can help cut out a custom floor and the unit/s Sam has an idea for which should make things a little easier. The room is a bit of a strange shape and the walls are on a slight slant so it'll be nice to get it on the system so we can make sure everything fits and we're not going to have hiccups on the way. Pros of having a business I suppose! We can plan our bathroom like will plan our Campervans taking each little detail into consideration.
As we've already got a Shower Room we're going to do away with the shower in this room completely. I feel they can clutter the room if not needed with a shower screen/tray. And just look a little unsightly. Instead we're going to fit a roll top style bath with a "telephone shower" for rinsing if needed. We've spotted some gorgeous baths in the Victoria Plum sale.
I found this picture on Pinterest and it's definitely the style we're wanting to go for. I've been spending a lot of time on Pinterest lately. You can simply search "shelves" or "sink" and it gives you hundreds upon hundreds of ideas. We're going to put the bath on the rear wall, central to the window. We've been considering shutters on the windows as we feel they'd really match the style of the room. I love how they're styled in this photo.
We've been thinking of fitting a "his and her" sink on the opposite wall. But not sure how practical they really are? We've been eyeing up the sinks in IKEA every time we visit but are yet to decide on one. They're such a good price at IKEA though and they do gorgeous vanity units/wash stands to match.
One thing we're not sure of is whether or not to fit a toilet in the main bathroom? I know it sounds obvious but we've got a downstairs toilet and a toilet in the upstairs shower room which is next to the bathroom. Do we really need a third? I feel a toilet may ruin the room a little, what do you think?
I've got my mind set on white marble floor tiles with gloss white wall tiles. Although we're wondering whether to have wall tiles at all other than the sink splashback/s. And lastly we'd like a good bit of storage in this room, for towels etc and my hordes of beauty products. Again, Pinterest is fab for "storage solutions" so I think I'll be spending a few more hours scrolling through there for ideas.
As you can tell we have so much to think about to get this room right and it's going to take a lot of hard work. But I cannot wait to be sitting in the bath having a pamper, candles lit with a good book by the time Autumn comes.
 What do you think of our Bathroom Plans? Do you have any ideas?
Until next time,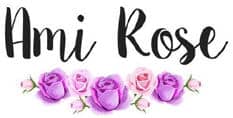 Be sure to follow me on social media to keep up to date with my latest posts!
You can find all of my social media links in the sidebar.