June's Look Fantastic Beauty Box (#LFJETSETTER*) has been made with summer travel in mind, filled with products to pamper before your holidays, as well as being the perfect size to fit in your hand luggage and travel with you.  The June 2016 box doesn't disappoint, I was so excited to open it and see the Mr. Blanc Teeth Whitening Strips staring at me, along with other products from Cowshed, Korres, Caudalie and many many more. The Look Fantastic Beauty Box starts at just £11.25 a month and this box is worth over £65, they've included July's edition of ELLE magazine which is a lovely bonus.


I'm always even more eager to dig into my Look Fantastic Beauty Box when I haven't tried any of the products before, although it is always a treat to open a box and see one of your favourites. The products I was most excited to try in June's box were the Caudalie Eye Cream and the Mr. Blanc Teeth Whitening Strips. I discovered REN Wake Wonderful in May's Look Fantastic Beauty Box and it's now one of my favourites, I've been using it three times a week and noticed such a different over the month. June's box includes;
Caudalie Premier Cru Eye Cream – I was really eager to try this as I haven't tried any products by Caudalie before and they've always been well recommended. This is infused with Copper, Silver and Iridescent Pearlisers to help combat dullness and illuminate skin; just what I need and perfect for that summer glow.
Naobay Oxygenating Cream Moisturiser – Again, I haven't tried any of Naobay's products before. This is made with 98% natural ingredients including Rosehip and Sweet Almond Oils, it really does smell lovely.
Korres Basil Lemon Shower Gel – I love Korres products and I love citrus scented products too so this is a dream. This helps to keep your skin healthy while giving you a burst of energy.
Mr. Blanc Teeth Whitening Strips – I'm always eager to try teeth whitening products but I'm yet to find one that really works. I haven't tried anything like these before, they're a similar concept to the Crest Whitening Strips that many recommend. The box comes with three sachets, I've used one and noticed a slight difference already and I'm going to try another this evening, I'll let you know how I get on.
Cowshed Moisturising Hand Cream – Can you ever have too many hand creams? They're something that I always carry with me as my hands get so dry throughout the day. This one is made with Chamomile, Grapefruit and Cinnamon. It smells so different to anything I've smelled before and I absolutely love it.
Dead Sea Spa Magik BB Cream – This is perfect for a trip abroad (or warm UK weather if that's a thing). It's infused with Dead Sea Minerals and Vitamin E and works to hydrate and radiate your skin. It adapts to your natural skin tone meaning one shade suits all. Perfect for a holiday as I always forget to take 'tanned skin' foundation with me.
Tan Organic Self Tan Oil – I'm not a big self tanner, and when I say not a big, I mean I've never done it in my life. I'm always scared I'll look like an Oompa Loompa. I'm going to give this one a go though, it's not your usual self tanner, it helps to moisturise your skin whilst giving you a gorgeous natural glow. This is another citrus scented product, I love all the citrus in this box.
Would you like all of these amazing products at an even more amazing price? You can order your box from only £11.95. You could also be one of 40 lucky people to win a St. Tropez Bundle worth £140!
Do you get the Look Fantastic Beauty Box? What do you think of the goodies in this month's?
Until next time,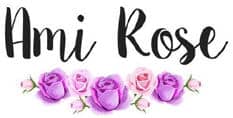 Be sure to follow me on social media to keep up to date with my latest posts!
You can find all of my social media links in the sidebar. I am @AmiRoseBlog on everything.