It only occurred to me whilst I was repurchasing this Lee Stafford Hair Growth set for the sixth time that I hadn't blogged about it yet. I'm always writing about new things I'm trying. But never about the things that I've been loving and using again and again. I have mentioned this range in my empties and favourites post but it totally deserves it's own post!


The Lee Stafford Hair Growth Range 'For Hair That Never Grows Past A Certain Length' consists of four items. A shampoo, a conditioner, a hair mask/treatment and a leave in spray. I haven't used the leave in spray because I usually purchase these when they're on 3 for 2. The spray tends to be neglected as it's not something in my usual routine. Let me know if it works wonders though as I'll most definitely try it out.
I've got quite long hair as it is but it's not long enough for my liking. I want Rapunzel down to my bum hair. But then again, knowing me it'll get that long and I'll hate it. I use this range every so often as a treat for my hair and each set lasts me about 2-3 weeks. I do this a couple of times a year as it's important to change your shampoos, conditioners often so your hair doesn't get used to them. If I use the same shampoo or conditioner for over a month I find my hair doesn't react to it as well as it does on the first use. I try to change products at least once a month.
Anyway, I'll stop babbling and move onto the range. The products are made with PRO-GROWTH formula which 'fertilises your follicles whilst going deep down into the cortex to condition and strengthen from within'. The products 'stimulate the metabolic activity of the hair bulb cells, and encourage blow flow for the root helping to stimulate hair growth' (couldn't have put it better myself).
I use the shampoo like I usually would, massaging in, rinsing and repeating. Always shampoo twice, your hair will thank you for it. I then move onto the treatment and massage a generous amount into my hair. I comb through it with my Tangle Teezer to ensure all my hair is covered and leave in for 5 minutes. Then I condition as usual. You can then add the Leave In Treatment to your towel dried hair. I wash my hair twice a week and I'll use the mask/treatment once.
I always notice such a difference after using these products. Hence repurchasing them again and again. My hair not only grows at ridiculous speeds, like really really fast, but feels wonderful and is easy to maintain and style too. I couldn't resist buying another set at Clothes Show along with a Sea Salt Spray. I'm going to get my hair cut so I'm rid of all my dry/split ends and get using the range right away.
You can buy all of Lee Stafford's products in Boots (both online and in most stores). And they're almost always on offer, I tend to buy them when they're 3 for 2 or 3 for £15 or sometimes even 3 for £12 (which is an offer I always jump at).
Have you tried the Lee Stafford Hair Growth Range? Would you recommend any other Lee Stafford ranges?
Until next time,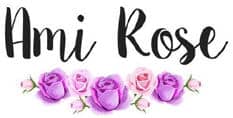 Be sure to follow me on social media to keep up to date with my latest posts!
You can find all of my social media links in the sidebar. I am @AmiRoseBlog on everything.