So I turn the grand ol' age of 23 next week and thought I'd show you a few of the things on my birthday wishlist. This was meant to be a LUSH Haul but you'll have to wait until next week for that one. Weather/lighting is awful so I haven't been able to take the photos. The light in this wishlist would really help me right now.

Photo Sources; Amazon and The Body Shop
The main thing on my birthday wishlist is a new lens. I have asked my Mum and Dad for money towards this Canon 40mm lens. My parents usually hate giving me money for birthday/Christmas as it's either frittered away on little things with nothing to show for it. Or put into my savings so still nothing to show for it. They prefer getting me something I'd really like. I've told them that whatever money I'm given I will spend on this lens, lighting and maybe a couple of make-up treats. Which means they don't mind as much.
Secondly is this Neewer Multi-Functional Light which will come in very handy on days like today when there's no natural light whatsoever. I'm hoping it will help with my baking/recipe posts too. As it's usually pitch black once I've finished baking. And I make everyone wait until the next day to try the cakes. I have also added the Magic Arm to my wishlist which makes this light easier to aim, although it can fix to the top of my camera too.
I've been lusting over a few Body Shop items too so I may treat myself to a couple of things with my birthday money. I've been needing a new Primer and heard wonderful things about Instablur so this has definitely been added to my wishlist. And I would also like to repurchase the Drops Of Youth Bouncy Sleep Mask as this worked wonders for my skin. You can almost always find a 40% off code for The Body Shop which makes these products much cheaper.
I put a couple of recipe books on my Amazon Wishlist. Madeline Shaw Get The Glow and Deliciously Ella as I've heard many bloggers refer to these when talking about their healthy/vegan lifestyles. I have really improved my eating habits this year. I've also managed to drink two litres of water a day so far which has really helped my skin. All my 'angry' spots are almost cleared, it's really motivated me to keep it up.
Sam and I set ourselves a £100 limit on Birthday/Christmas presents this year. We usually go crazy but we're trying damn hard to buy our own house this year. We're saving every penny we possibly can. I struggle thinking of things I'd like for my Birthday as it's so close to Christmas. I've had this underwater camera on my wishlist for a while but do I really need another camera?
I thought it would be a lovely idea for when we go on holiday. Either in the sea, to waterparks, or snow days (if it ever snows). It would mean I could still 'document' the memories from these days without having to worry about ruining my camera. I'm not bothered about video quality as I tend to only take photos. I went for one with the highest picture quality but still very waterproof. This one has 16.4 megapixels and it waterproof to 50ft.
Have you got or tried any of these? What do you think of them? What's on your birthday wishlist?
Until next time,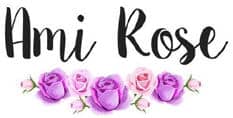 Be sure to follow me on social media to keep up to date with my latest posts!
You can find all of my social media links in the sidebar. I am @AmiRoseBlog on everything.