A couple of weeks ago I attended an Upcycling Workshop with Joe Blogs and Hillary's Blinds in Bristol. I was thoroughly looking forward to it as it was my first crafty/DIY event. I loved being given the opportunity to step out of my comfort zone and do something a little different. I've always been interested in all things crafty but never really incorporated that interest into my blog. Except for a couple of childish crafts with Sam on rainy Sunday afternoons.

The event was held in @ Bristol which I visited (a lot) throughout my childhood. It's a 'hands on' science centre; I'm not too sure what it's like now but I used to be able to spend over an hour trying to figure out one single experiment and I can remember having to pull yourself up in a lift and make a ball balance in a wind tunnel. If you're local to the area, with children or without, I'd really suggest visiting for a day if you haven't already. There's so much to actually do rather than visiting the 'do not touch this display' museums. I would have had a look around myself if I didn't have to rush home.


I arrived late due to traffic on the M32, I can't even manage to get to an event in my own city on time. Then made a run for @Bristol in the pouring rain. You wouldn't have thought it was nearly August. The amount of rain that day was slightly ridiculous. Before we got crafty we were given a full demonstration from Becky Clarke, an Interior Designer.
After the demonstration we rushed to choose our shutters. There was so many different styles and sizes. I'd already decided that I was going to hang mine in my office and use it for stationary so I chose a nice tall, thin one. We then were struck with the difficult decision of which Annie Sloan Chalk Paint to use. I went for Paris Grey as I thought this was a nice 'safe' colour and I could then add brightly coloured stationary to the Kilner Jars.


Once we'd painted our shutters we had time to talk amongst ourselves and have something to eat and a cup of tea. They put on such a lovely platter of sandwiches, quiche, crisps and fruit so I got stuck in (I'm definitely not one of these 'I'll wait until someone else has some first' girls). There was also Clipper Green Tea available which is one of my favourites and I didn't wait long to pour myself a cup of this. Although, I did add coffee to my first tea bag instead of hot water, well done Ami. We took this break as a chance to explore the beautiful surroundings as there was a balcony either side of the conference room with views across Bristol and of Bristol Cathedral.


Once we'd filled our tummies with sarnies and tea we went back to our creations to do the finishing touches. We measured where our Kilner Jars were going to be and screwed them in place. Whilst touching up any smudged/dripped paint or giving our creation that 'shabby chic' look. I loved wondering around and talking to others about their creations. I became slightly envious of how gorgeous the 'Sunshine Yellow' looked and wished I'd used this one instead. You live and learn. It was nice to see how we'd all created something so different with the same materials. A couple of people had even painted inside of the Kilner Jars which I thought was a lovely idea. I was so impressed with how our finished shutters looked. It's amazing how much you can change something with a coat of paint and a few 'accessories'. It almost makes me feel guilty about throwing anything away as you never know what you can make out of something. I know I'll definitely be trying more upcycling projects myself over the next few months.
Thank you Joe Blogs for putting on such a fantastic event. I had a wonderful day, met some lovely bloggers and discovered many new blogs. It was really nice to meet bloggers local to me and I'm looking forward to many more South West events.
Have you tried upcycling before? What did you create?
Until next time,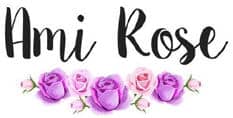 Be sure to follow me on social media to keep up to date with my latest posts!
You can find all of my social media links in the sidebar. I am @AmiRoseBlog on everything.