I'm a sucker for a big bowl of Granola whether it's for breakfast or an evening snack but I've recently become aware of the enormous amounts of added sugar and fat in a lot of shop bought Granola so I decided to have a go at making some myself. This is such an easy recipe to make with no specific quantities of ingredients (just a handful of this and a handful of that) and it's all ingredients that you'd usually have in the cupboards so it's not an expensive recipe to make either.

Homemade Granola Ingredients:
To make one big 'tub' of Granola (approx 10 servings)
300g rolled oats
200g honey (or Agave Nectar as a healthy alternative)
50g dried fruit
50g chopped almonds
1 egg white (whisked)
Method:
Preparation – 10 minutes | Baking – 30 minutes
1. Preheat oven to 160 Degrees Celsius
2. Mix your oats with your honey (or honey alternative) until fully coated, add extra honey if needed.
3. Mix in your egg white, this will give your Granola and extra crunch. If you prefer softer Granola skip this step.
4. Add your chopped almonds and dried fruit and mix well. I used Aldi's luxury dried fruit as I thought this would give it a mixture of different flavours.
5. Line a baking tray (you may need more than one) with baking paper and spread your Granola mixture evenly on the tray. Bake for 30 minutes until it's a nice golden brown colour. Leave to cool for 30 minutes.
6. The Granola should be quite crumbly and easy to break into pieces of your desired size. I find it easier to break into smaller 'chunks' then put it in a food bag and hit with a rolling pin. Enjoy!
Have you ever tried making your own Granola? I'd love to see your recipes.
Until next time,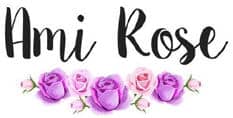 Be sure to follow me on social media to keep up to date with my latest posts!
You can find all of my social media links in the sidebar. I am @AmiRoseBlog on everything.