As you will all know by now from my Twitter and my recent Health inspired posts. I have
given up junk food for lent
so it has been my mission to find healthy alternatives that don't mean just sitting and snacking on a raw carrot. I've always been a big fan of cereal or fruit bars. Thinking I was doing myself a favour but really I wasn't. After looking into the ingredients of some popular bars I have come to the conclusion that it was probably better just to eat that bar of chocolate that I was trying to avoid. This has led me to do a round up, inspired by the
BBC Good Food Eat Well Show
of fruit bars that you can actually eat, and enjoy, without feeling guilty.



Firstly Pulsin, their Protein Snacks and Raw Chocolate Brownies come in 8 flavours and are dairy, gluten and soya free. Along with being vegan and containing NO added sugars. Their Raw Chocolate brownies are 1 of your 5 a day too, isn't that amazing? A chocolate brownie that contributes to your 5 a day. They also have a range of Beond Organic Snack Bars which offer the same benefits.
Artisan Grains have just released a range of snack bars. Banana and Hemp, Apple and Chia and Berry and Quinoa. My favourite so far is the Apple and Chia but I haven't tried the Berry and Quinoa yet. These are all made from natural ingredients and only contain naturally occurring sugars combined with a different Superfood in each bar. These bars and wheat and dairy free and contain 62% fruit, the rest being oats and seeds. I had one of these after my lunch the other day and struggled to eat a whole one. They're so filling and keep you full and energised for a long period of time. No highs and lows like certain other bars would do to you.
Nakd were kind enough to send me some of their bars to help me on my lent challenge. Which I have also incorporated into some recipes – see my Vanilla, Chocolate and Berry Cookie recipe here. These come in so many flavours (I think there's about 20). My favourites being from the crunch range, especially the strawberry. These have around 150 calories, 7g of fat and 13g of sugars per bar but I think it's really important to consider that the fat in these bars are "good" fats and the sugars are "good" sugars. Rather than refined sugars. These bars are gluten, wheat and dairy free, 100% vegan and contribute towards your 5 a day.
Lastly Dove's Farm's Gluten Free Flapjacks (I am LOVING these at the moment). These come in 6 flavours but I've only tried the Apricot & Chia and Apple and Sultana. These are organic and free from gluten, milk, peanut, egg and soya so they're perfect for anyone with allergies. There's no refined sugars in these bars either, just the natural sugars from agave nectar which gives it a really sweet taste.
What are your favourite healthy fruit bars? Any others I should try?
Until next time,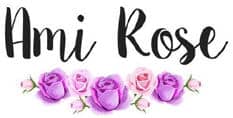 Be sure to follow me on social media to keep up to date with my latest posts!
You can find all of my social media links in the sidebar. I am @AmiRoseBlog on everything.