Last week Sam and I made our way to Over Farm Market to see an OUTDOOR screening of Shaun of the Dead as part of the launch of the Frightmare Halloween Festival. We were both pleased when we heard this was the film showing as Shaun of the Dead is one of our all time favourite films, one of those films you find yourself quoting almost daily – Cornetto anyone? It was our first "Alfresco" cinema experience and it didn't disappoint – we loved getting snuggled up under a fluffy blanket with nothing but the stars above us, sipping on our hot chocolates. We probably could have layered up a little more though, it gets colder than you think! This was the last outdoor cinema showing of 2018 but they'll be plenty more in Summer 2019 – you can sign up here to find out more.


As it was part of the launch of The Frightmare Halloween Festival the field was full of Live Scare Actors – think The Walking Dead, they were brilliant and didn't break character once.
The Frightmare Festival consists of 5 Live Scare Attractions; Caged, Haunted Hayride, Seance, The Offering and Wonderland. You can find out more about each of the attractions here. The dates for the festival are the 6th, 12th, 13th, 19th, 20th and the 24th – 31st October.
As well as the Live Scare Attractions, Frightmare has plenty of food and drink on offer. From the Over Farm Barbecue to Fat Toni's Pizza, Waffles and the Castaway Kitchen serving Greek Gyros and Halloumi Fries. Which one are you going to go for? The Gyros and Halloumi fries are taking my fancy…
You can find Over Farm Market just outside of Gloucester at GL28DB. And if you're local I'd definitly recommend a visit, even if you can't make the Frightmare Halloween Festival itself. They have a farm shop, deli, butchers, bakers and a tea room. As well as animals (ostriches, pigs, chickens, goats, sheep and ponies) to say hello to. Even pick your own strawberries in the summer which is one of my favourite things to do.
Tickets to the Frightmare Halloween Festival can be bought here. Have fun!
Until next time,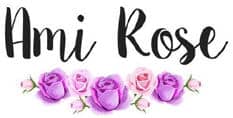 Be sure to follow me on social media to keep up to date with my latest posts!
You can find all of my social media links in the sidebar. I am @AmiRoseBlog on everything.