Clarks Village is somewhere I went SO much when I was younger as it was (and still is) one of my Grandma's favourite days out. But until this trip we hadn't been in years. And boy have I been missing out. Not only is Clarks Village only 45 minutes on the motorway from Bristol. There are also some HUGE bargains to be had. There are over 90 stores including Levis, Joules, Radley and of course Clarks with as much as 60% off. As well as restaurants such as Pizza Express and Prezzo and coffee shops including Costa and Caffe Nero so you can really make a day of it.

The first place we headed to was Superdry where I treated myself to some new tracksuit bottoms for New York. These were 50% off reduced from £50 to £25. £50 may seem like a lot to spend on tracksuit bottoms in the first place but Superdry do the comfiest ones EVER. I bought my last pair in around 2007 and I've only just got rid of them so they're definitly worth it.
Next was M&S which I always make a beeline for at outlets as they're one of the only brands that stock my awkward size bras. I managed to find a couple of underwear sets in my size at just £9-£12 for the set.
We then made our way to Yumi which is a brand I hadn't heard of prior to our trip. I was eager to find a jumpsuit and Yumi didn't disappoint, the shop was full of them. I narrowed it down to these two and ended up going with the blue one. They were all around £20-£22 each, I wanted to buy the entire shop.
Lastly I headed to Radley and found this gorgeous brown cross body bag (pictured) reduced from £169 to just £45. I couldn't miss out on that one. I've got quite a few larger handbags but only one smaller one which I tend to use all the time. It's nice to have a couple to chose from and brown will go with almost anything.
I also got a couple of bits from Yankee and Cadbury – two places I can never resist on an outlet shopping trip. The Votives and Wax Melts were as little as 50p at Yankee and the big jar candles started at just £10. I can't remember what I bought at Cadbury. I'm sure it was chocolate that I didn't need and have since demolished.
Have you been to Clarks Village? What bargains did you find?
Until next time,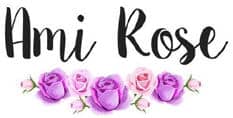 Be sure to follow me on social media to keep up to date with my latest posts!
You can find all of my social media links in the sidebar. I am @AmiRoseBlog on everything.