This Syn Free Vegetarian Cottage Pie is made using Quorn mince and is one of my go-to recipes. A hearty, filling meal – perfect for the Slimming World EE Plan. This can be made a day ahead, requiring just 25 minutes in the oven when you're ready for it. I've started making many of my meals ahead at the moment, ready to quickly take out of the fridge and heat up when I get home from work. It really helps me resist the urge to snack when I'm preparing the food.


Ingredients:
Serves 2
250g Quorn mince
1 large carrot
50g frozen peas
50g green beans
1 large onion
1 clove garlic
2tbsp tomato puree
1 vegetable OXO cube
500g potatoes
Method:
Preparation: 30 minutes | Cooking: 30 minutes
1. Prepare the vegetables. Slice the carrots and green beans into small chunks and peel and slice the potatoes. Put the potatoes in a pan of boiling water on a low heat. Put your carrots and green beans into a steamer/cook with your preferred method.
2. Add a little oil to your pan (Frylight is Syn Free), dice the onions, crush the garlic and add them to the pan. Cook for a couple of minutes until starting to soften.
3. Add your Quorn mince to the pan and cook for 5 minutes. Then add the frozen peas, tomato puree, OXO cube and around 400-500ml of boiling water. Leave to thicken on a low heat for around 10 minutes. Preheat your oven to 180c.
4. By this point your carrots and green beans will be almost cooked. Add these to the pan and leave to simmer for a further 5 minutes. You may want to add a little more boiling water.
5. Whilst that is simmering you can prepare the potatoes. Drain the water out of the pan and mash until smooth and creamy, adding salt and pepper to taste.
6. Put the Quorn mixture in the bottom of your baking dish and top with the mashed potato. Pop in the oven for 25 minutes until the topping is starting to brown.
Enjoy…
I'd love to hear what you think if you have a go at making this Syn Free Vegetarian Cottage Pie. It really is one of my favourites.
Until next time,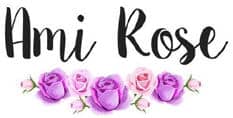 Be sure to follow me on social media to keep up to date with my latest posts!
You can find all of my social media links in the sidebar. I am @AmiRoseBlog on everything.