Beware… Cuteness overload! Last Sunday we went to a French Bulldog meet (yes there is such a thing). It was held on the beach in Brean, Burnham-On-Sea. I wanted to share some of the photos with you as I realised I hadn't done a 'Milo Update' for a while.
This meet was arranged as part of the South West French Bulldogs Forum on Facebook. It has almost 800 members and is such a lovely community to be involved with. People are constantly arranging meets at different locations around the South West. There's other groups based all over the UK too. It's so good for Milo to get out and have a play with other Frenchies. And it's great for Sam and I to get out and have a change of scenery. Sam's Mum and Dad came with us to this one too and we made a day of it. Getting fish and chips, exploring the arcade and having a look round the market which Sam and I used to go to often.
As well as the South West French Bulldogs group on Facebook there's also the 'French Bulldog Enthusisats' and 'French Bulldog Sharing' groups which each have over 10,000 members. People use these groups to ask for advice about food, illness, breeding etc and it gives me a sense of security. There's so many other Frenchie owners that I can turn to if I notice anything strange with Milo.
Brean was one of the first places Sam and I went when we started seeing each other. We make a point to go back often as its only an hour from us and there's so much to do. I'm a child at heart so give me a £1 to go into the arcade for an hour and I'm happy. I'm still able to make that £1 last an hour too. Much to Sam's dismay. We actually saw the New Year in in Brean this year which was lovely. We walked to Brean Down Fort and watched the Weston-Super-Mare fireworks from there (I'll attach my post here once I go on my laptop).
Anyway, enough babbling, here's some photos from the meet, I think as many as 13 other Frenchies were there but I didn't get a chance to do a final count.













Have you done anything like this with your dog or French Bulldog? I'd love to see photos on Twitter (@AmiRoseBlog)
 Until next time,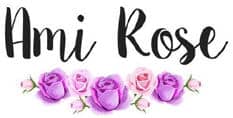 Be sure to follow me on social media to keep up to date with my latest posts!
You can find all of my social media links in the sidebar. I am @AmiRoseBlog on everything.