With the run up to Christmas, I'm being asked about unusual/different Christmas Gifts almost daily. Especially Subscription Boxes and Food Subscription Boxes.  They're becoming more and more popular each year with subscription boxes available for Beauty, Food, Craft, Tea, Beer… almost anything you can think of. They make absolutely wonderful gifts as they're gifts that keep on giving, way beyond Christmas.

Degustabox is one of my favourite monthly Food Subscription Boxes, they cost £12.99 per box, which is made cheaper if you subscribe. You can also use my discount code BLDEG15 to recieve a massive £7.00 discount meaning your first box would be just £5.99.
Each box contains up to 15 items of food/drink, including foods brand new to the market. You get to try some products even before they hit the shelves. I'm a massive foodie so I love the exclusivity the Degustabox Food Subscription Boxes give. I LOVE trying new products.
I've just received the September Box which as per usual, was jam packed with goodies. My favourite product was the Emily Fruit Crisps, I've been wanting to try these since spotting them in the September Sourced Box. Another one of my favourite Food Subscription Boxes. The Emily Crisps were in the Crunchy Banana Flavour and I thoroughly enjoyed them. A perfect desk snack that doesn't make you feel guilty.
Another of my favourites were the Cape Drinks, Peach and Lychee and Pineapple and Passion Fruit. These contain no refined sugars and are full of vitamins and minerals.
I opened one of the Hartley's No Added Sugar Jelly Pots almost immediately after taking the photos. The Strawberry flavour is my favourite out of the selection. They're currently running a 'Collect The Lids' campaign to get a FREE Lunchbox after collecting a certain number of lids. Perfect for school packed lunches.
I've been having lots of salads for lunch at the moment so the Chia Seeds, Borlotti Beans and Say YES to NO Bread Chips have been great to keep in the cupboard. They all have a long shelf life, the Borlotti Beans don't expire until 2019. I received the Sour Cream and Onion Bread Chips and these are gorgeous dipped into Hummus or Philadelphia. It's making my mouth water just thinking about it.
Other items included in this September's Degustabox were a Mrs. Crimbles Gluten Free 'Pasta 'n' Sauce' Sachet, Metcalfe's Popcorn Thins and a Get Fruity Bar in Pineapple, Coconut and Lime and Teisseire Sirop in Raspberry and Cranberry.
Do you get the Degustabox? Would you recommend any other Food Subscription Boxes?
Until next time,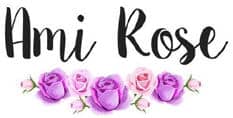 Be sure to follow me on social media to keep up to date with my latest posts!
You can find all of my social media links in the sidebar. I am @AmiRoseBlog on everything.