I won this lovely ORLY New Orleans Collection at the Bristol Bloggers Meet a couple of months ago. Fate must have been on my side as you all know just how much I love nail polish. I was so pleased to hear my name shouted out as the winner of this collection. I had to resist painting my nails there and then. The ORLY New Orleans Collection consists of four summer colours, although the more I look at them, the more I think they'd be perfect for winter too. The four colours included are Got Myself into a Jam-balaya, Take a Right on Bourbon, I'm Sooo Swamped! and Show Us Your Tips!. ORLY always come up with the best names for their products.


I painted my nails with Take a Right on Bourbon for my Brother's Graduation in July but completely forgot to take a picture. This one is a silvery lilac metallic shade. I then chose Show Us Your Tips! as the second colour to try from the ORLY New Orleans Collection. I fell in love with the colour the second it was on my nails. How utterly gorgeous.
Before using this colour I started out with my Nail HQ Growth as a base coat. I waited for this to dry then used two coats of Show Us Your Tips!. It didn't look like much at all after the first coat but the second coat worked wonders leaving me with this metallic ice blue. I finished with another coat of Nail HQ Growth to protect my nails. This really has helped my nails grow too, they're getting so long now.
What do you think of this shade? Have you used any colours from the ORLY New Orleans Collection?
Until next time,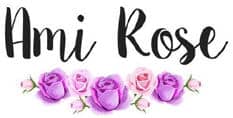 Be sure to follow me on social media to keep up to date with my latest posts!
You can find all of my social media links in the sidebar. I am @AmiRoseBlog on everything.