I know we've only just returned from New York but Sam and I are already planning our next "big" holiday. We feel like by now we've ticked off all the cheap and cheerful places – we've been to almost every Greek Island, Spain, France, Ireland, Portugal, Turkey, and most recently Croatia. We've worked out that we've been to 15 countries together, some of them more than once so have had our fair share of holidays. We tend to spend around £300 on a cheap all-inclusive week abroad and although that's more than OK with us, friends and family will say we're the biggest tight arses around when it comes to money. And I'd have to agree with them. We're really wanting to start going further afield and explore this beautiful world before you know, settling down and having a family of our own.


One of the holidays we're considering our next "big trip" is a cruise. Now this isn't something we've always wanted to do, or something that's been on our bucket list for years like a lot of places. But somehow it's worked it's way up there – almost to the top – in the last year or two. We thought cruises were for "old people", a fancy way to enjoy retirement, which really isn't the case.
Think about it, spend a week, two weeks, even three weeks on a fancy ship. Soaking in the sun. Eating and drinking to your hearts content. Dancing the night away. All whilst being taken to multiple beautiful countries whilst you sleep, including a lot of Hidden Gems that you'd never have thought of visiting before. Tick 5-10 countries off your list at once, and these people know, you'll go to the best of the best, the most stunning, picturesque parts of those countries. We've seen it first hand, the cruise ships pulling into the Santorini Harbours or Dubrovnik City – even pulled into New York alongside the Statue of Liberty.
We've been scrolling through various websites and there's so so so so much to choose from. From Spain, even Southampton to St. Lucia and the Maldives. The ones that stand out to us the most are obviously the Caribbean Cruises but these are also the most expensive – by a long shot – and the longest. And who's going to know if we love cruising or not? The question is – do we just go all out on a Caribbean cruise for 2-3 weeks? Or do we "break ourselves in" a little on a European Cruise first?
After scrolling through the Bolsover Cruise website for a little longer we'd like to admit these are the ones that stand out to use the most. Our Dream Cruise Destinations.
Greece – Europe, Mediterranean – stopping at Malta, Athens, Mykonos, Rhodes and Heraklion. Greece is one of our favourite places to visit and as I've mentioned above we've already visited quite a few of the Greek Islands. However we're yet to visit the Greek mainland and I would love to tick Athens off my list.
Belgium and Guernsey – stopping at Southampton, Brugge, and St. Peter Port (Guernsey).
Spain, Monaco and Italy – stopping at Southampton, Cadiz, Barcelona, Monte Carlo, Florence/Pisa, Rome, Cartagena, Spain and Gibraltar. There's so many places on this cruise that I'm yet to visit, including Rome which has been high on my list for many years. I'm yet to visit Italy whatsoever and something needs to be done about this…
Carnival Glory – stopping at Miami, Grand Turk, San Juan (Puerto Rico), St. Thomas and Amber Cove (Dominican Republic). What a dream.
Greenland – stopping at Southampton, Stornoway, UK, Reykjavik, Qaqortoq, Nuuk, Isafjordur, Akureyri, Thorshaven and Greenock (Glasgow). No I don't know where any of those places are either but sounds good right?
Now when I started writing this, I was adamant I was going to decide on a Caribbean Cruise, almost 100% certain. But the more I've been researching, the more the "local" cruises are standing out to me. I really love the idea of the Spain, Monaco and Italy Cruise as well as the Greenland Cruise, both operated by P&O Cruises. Both these Cruises are full of places that I'm yet to visit, including ones I've never even heard of on the Greenland Cruise. Also the fact these cruises leave from Southampton really stands out to me, I can't believe that you can hop on a boat from a UK port and end up all the way in Monte Carlo, or Rome. Time to get saving – I wonder where we're going to end up?
You can find all of the above cruises on the Bolsover Cruise website. I haven't linked them directly as cruises are by date/availability so this will change over time but you'll be sure to find everything you're looking for and more.  There's some really good last minute deals on there at the moment that caught my eye!
Which one would you choose? What are your Dream Cruise Destinations?
Until next time,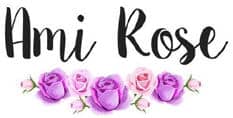 Be sure to follow me on social media to keep up to date with my latest posts!
You can find all of my social media links in the sidebar. I am @AmiRoseBlog on everything.