The Play That Goes Wrong, written by Henry Lewis, Jonathan Sayer and Henry Shields of Mischief Theatre is well into it's second nationwide tour after it's 2017 sell-out success. Winning an Olivier Award for Best New Comedy and the Broadway transfer picking up a 2017 Tony Award this really is a "must see".


The Cornley Polytechnic Drama Society are putting on a 1920s' murder mystery play "The Murder at Haversham Manor" but as you could expect, everything that could go wrong, does. And I mean everything. From the common script mistakes and missed cues to huge catastrophes. They had you laughing before the show even began, interacting with the audience whilst sorting some "problems" with the set. Admittedly it took me a few scenes to get into the slapstick style "so bad it's good" humour but within minutes the whole audience, including myself, were erupting with laughter.
The Play That Goes Wrong is filled with unthinkable stunts, choreographed and timed to perfection. There were points where we were all crying with laughter, tears running down our faces at things that really shouldn't have been funny, but the timing was just perfect. And even though everything was meant to go wrong, there were still parts that left you wondering whether they were supposed to happen.  It was clear that the cast were feeding off the audience and enjoying putting on the show as much as we all enjoyed watching it. Bobby Hirston that played Cecil in particular – stopping to take in the laughs like a child at a school play would. Absolutely spot on "bad acting" if that makes any sense at all. You really have to see it to understand. So what are you waiting for? Tickets start from just £16.50.
The Play That Goes Wrong is at Bristol Hippodrome from 16th July – 21st July with tickets starting from just £16.50. Tickets can be bought following this link.
Until next time,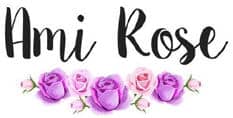 Be sure to follow me on social media to keep up to date with my latest posts!
You can find all of my social media links in the sidebar. I am @AmiRoseBlog on everything.