June's Degustabox, the BBQ Box arrived just before I left for a long weekend away. I had to resist ripping it open and going through it there and then because I knew I'd want to take everything with me. Degustabox is a monthly food subscription box, each with a different theme, costing £12.99 per box including your P&P. If you're interested in trying Degustabox for yourself you can save a massive £6 discount with my code BLDEG15. Meaning your box will be just £6.99. Worth a try right? Degustabox June 2016 contains;

Haywards Medium and Tangy Silverskin Onions – A classic and flavoursome taste, perfect to accompany a BBQ, cheese board or a simple salad in the office. I've left mine in the fridge at work and have been adding them to my daily Greek salads.
Branston Spicy Tomato Relish – Spice up your burgers or hot dogs with Branston's Spicy Tomato Relish with added Chilli and Jalapenos. This is right up my street, I'm always adding extra spice to my food and can't wait to try this one.
Heinz Amoy Coconut Milk – Made in Thailand from ripe, fresh coconuts and a traditional ingredient to add flavour and thickness to curries. This can also be used in dessert dishes which is where I'm going to use it, I think I'll make Lemon and Coconut Cupcakes, watch this space!
Schwartz Grill Mates American Smokehouse – A homemade burger mix to make juicier, tastier burgers. I've been saying to Sam for a while that I want to make homemade burgers to I may give this a go soon. I can't guarantee they'll look anything like burgers but at least they'll taste good.
Zeo Cloudy Lemon – This one disappeared within an hour of me opening the my Degustabox, I very rarely drink fizzy drinks but I can't resist a glass of cloudy lemonade every now and again. This one is made with 98% spring water and sweetened with Stevia and beet and cane sugar meaning each 250ml has just 28 calories.
Sacla Pesto Pots – I've just got back into Pesto so these are great to keep in the cupboard. Each one is a single serving, perfect to add to pasta, chicken or pizzas. I've got a 'make your own' pizza post planned so I'll incorporate these into that one.
Butterkist Yoghurt Coated Popcorn – Another one that disappeared right away, I'm not keen on yogurt flavoured or coated things but they're one of Sam's favourites. He had a serving or two of these with his lunch.
Bakedin Mug Brownie – I've tried Bakedin products before so I was excited to receive this one in my Degustabox. They're so simple to make, just pour the contents of the tub into a mug, add butter and water and voila, you've got a gorgeous chocolate brownie in less than 3 minutes.
Marstons Crafted Lager – I don't drink so Sam was happy to receive this one. Although I don't think he's tried it yet, I'll report back when he does.
Smooze Mango and Coconut Ice Lollies – LOVE the idea of these. Smooze make many different flavours of freeze at home ice lollies, including this Mango and Coconut flavour. They're a healthy version of Sun Lollies that I'm sure anyone my age will remember. These are 100% vegan.
Miracle Noodle Angel Hair – One of the strangest food items I've seen in my life. This is Shirataki pasta, known for its health benefits and is remarkably low in calories. And only takes 2 minutes to cook. I'll let you know what I think once I've tried it.
Destopper-Olivier Belgian Butters – I'm trying not to open these quite yet as I know I'll eat the whole box when I do. These Waffle Crisps are a perfect with your afternoon tea or coffee. If you're anything like me, it'll be hard to stop at one.
Do you get Degustabox? What did you think of June's box?
Until next time,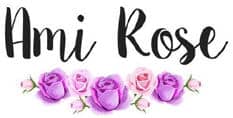 Be sure to follow me on social media to keep up to date with my latest posts!
You can find all of my social media links in the sidebar. I am @AmiRoseBlog on everything.