PegasusLife have challenged me to write about my Top Places in Bristol. And this has got to be one of my favourite posts that I've been asked to write in the 9 years I've been blogging. I'm currently at Butlins, with my Mother, Grandma, Fiancé and Brother and we spent yesterday evening reminiscing about our childhood, over a game (or ten) of cards until 1am and have decided upon these 8 Places in Bristol. I wasn't sure whether to stick with childhood favourites or current favourites so I've mixed them up a little.



Firstly Cabot Circus, if I go to Bristol now it's almost always to visit Cabot Circus whether it's shopping, a meal with friends or a blog event. It's one of the main 'attractions' in Bristol. You wouldn't think it seeing as it's one of the newest but 9 out of 10 times, I've come to Bristol for Cabot, or solely Primark.
Clifton Suspension Bridge and Downs, this is a childhood and current favourite. I spent many weekends having picnics and collecting conkers on the downs, I even went to many 'picnic in the park' themed Birthday parties when I was younger. That's what us country children do, picnics for Birthdays, I think we were all 8 going on 80. But aside from the childhood memories, this is somewhere Sam and I like to visit when we have a little time off. Which is rare these days. We just like to have a wander around, the views are beautiful, and it's perfect on a summer day.
Vassels is another for the walks, views and scenery but another for the children too. No exaggeration, every time we visited my Grandma and the weather was nice, we ended up here. The play area is something from a child's dreams and it's only got better over the years. I try to forget that it was about 15 years ago I used to 'play' there. Where does to time go? Sam and I visited with Milo recently, it's a nice place for a walk if you're local.
Avon and Somerset Railway, I spend a lot of time on the Avon and Somerset Railway Path, probably the same now as I did when I was a child. This is a 20 mile (I think) cycle path running from Bristol to Bath. We often park at my Grandma's or the Avon Valley Railway and cycle right into Bath. Then spend the day there and cycle all the way back. It's a fantastic route as it's so flat, off the road and enjoyable with trails, footpaths, activities and other things to see and do along the way.
I couldn't write a Bristol Favourites without including Bristol Zoo, I visited so much as a child. Although when I go back now I always wonder how my parents afforded it, the price seems to keep going up. It's a great zoo though and a lovely day out. I'm going to a wedding fair there in a few months time, how amazing would it be to get married in a zoo.
@Bristol is somewhere I visited a lot when I was younger. My Dad used to take us there and I also went for Birthday parties and school/Brownie trips. It's an interactive science centre which is fun for all ages. I still thoroughly enjoy going now. I went to a blog event in one of the upstairs conference rooms last year and had a wonder around the science centre on my own afterwards, I couldn't resist.
The Bristol Waterfront, mainly Zaza Bazaar is another place we travel to Bristol for. We have cravings to stuff our faces every month or so and Zaza Bazaar is THE place to do that. It's an 'all you can eat' buffet but the biggest all you can eat buffet you'll probably ever see in your life. The food is lovely too and it's all cooked right in front of you. The Waterfront has many other gorgeous places to eat. And many cocktail bars. All with gorgeous views of the Bristol Waterfront.
Last but not least, Cribbs Causeway, I couldn't not include this one, although I often forget it's Bristol as it's the other direction from the main area. This is where Sam and I go to shop, buy work supplies, food shop, eat, drink everything. It's our closest town other than Yate and we visit here a couple of times a week.
Thank you PegasusLife for giving me this challenge and giving me a chance to reminisce on my childhood years.
Do you live in Bristol? Do you have any favourite places that I haven't mentioned here?
Until next time,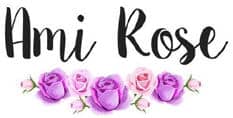 Be sure to follow me on social media to keep up to date with my latest posts!
You can find all of my social media links in the sidebar. I am @AmiRoseBlog on everything.